69
69 Bayard Street
New York, NY 10013
212.227.1173
The Scene
Small, crowded Chinese restaurants with $1 bills taped all over the ways. All the waiters can speak English and the place is opened till real late. A lot of people in there after partying!
One of my fave cheap eats spots in Chinatown, I used to always go there after partying. I don't go there as often anymore but after Sneaker Pimps NYC I wanted to have some of their "famous chicken wings". Trust me the chicken wings there are da bombs! They are opened till mad late, one of the latests in Chinatown. If you're feeling hungry after partying, you have to hit up this joint. Peep the meal after the jump…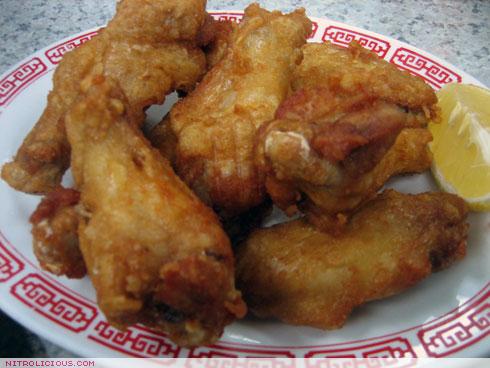 fried chicken wings – so yummy, I'm drooling now!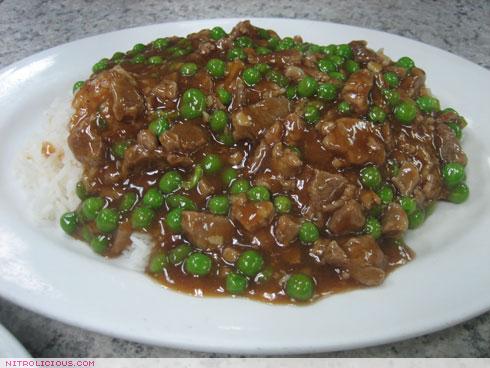 one of my favorite Chinese dishes: beef with green peas on rice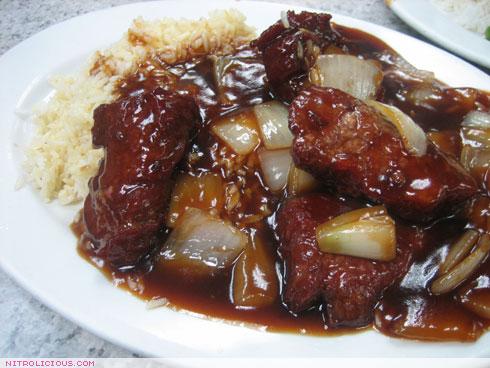 another one of my faves: Chinese style steak over fried rice
Categories: eats
Tags: