Photos by retrogurl
If you missed the International Sneaker Battle this past weekend at Atlantic City, NJ you can check out the pictures here. Sorry kiddies, I got there around 5pm so I only had time to JUDGE the exhibitors so didn't get a chance to take pics of the celebs for you. Most of them left except for Funk Master Flex, Miss Info, DJ Premiere, Flavor Flav (he was trying GRILLZ on haha) and Jim Jones performed. There were so many peeps rockin' fake kickz that night, what are they thinking? First of all they shouldn't even be rockin' FAKES. Second they're at a sneaker event, most of the people there I would assume are sneakerheads and they can differentiate if they real or not, why would they wanna make a fool outta themselves, RIDICULOUS!
Saw some dope joints like, Nike x Entourage AF1, Nike Kobe Denim AF1, Nike Dog Hair AF1, WMNS Nike Denim Blazer (something I want but don't have) Anyways, peep the photos (MADDDDDDDD pics so let it load) of the exhibitors and winners after the jump…
The Winners & Their Prizes:
Best Overall Collection – Quinn Harrington Booth 712 – $600
Best Rare Collection – Leo Gamboa Booth 500 – $400
Best Other Collection – Sole Supreme Booth 505 – $400
Best Display – Nunos Bazels Booth 507 – $400
Best Custom Pair – Karl Lucero "Stuffed Pigeon Feather Pigeon Dunks" Booth 711 – $200
Best Custom Themed Pair – Michael Mccullough "Last Supper Air Force 1's" Booth 504 – $200
Best Air Force or Dunk Pair – Christopher Howard "Dog Hair Air Force 1's" Booth 713 – $200
Best Jordan Pair – Steven Hilburn "Jordan XXI Ray Allen Player Exclusive" Booth 607 – $200
Best Other Pair – Russell "Shut Down the Game" "Grey Sheffield Nike 2k4's" Booth 608 – $200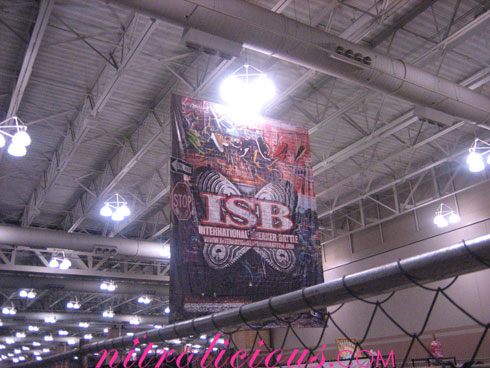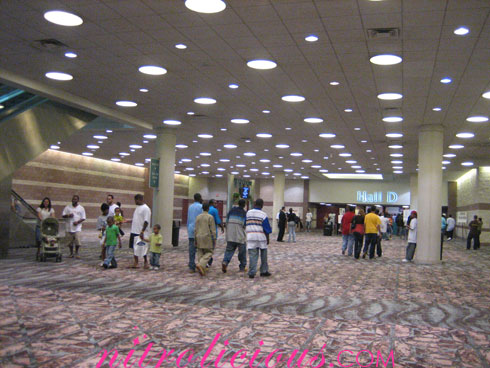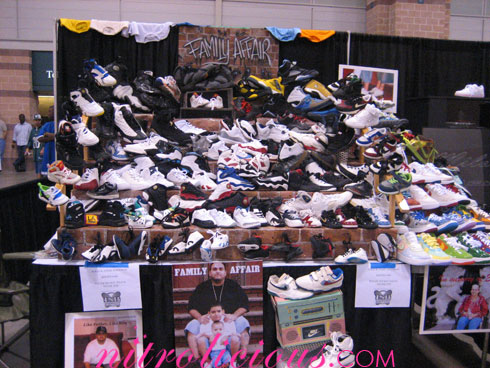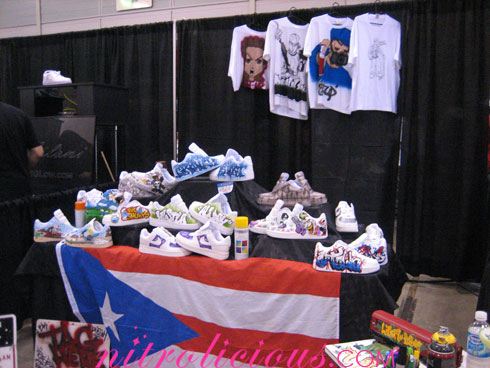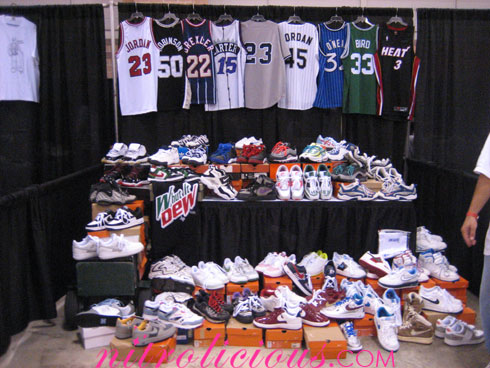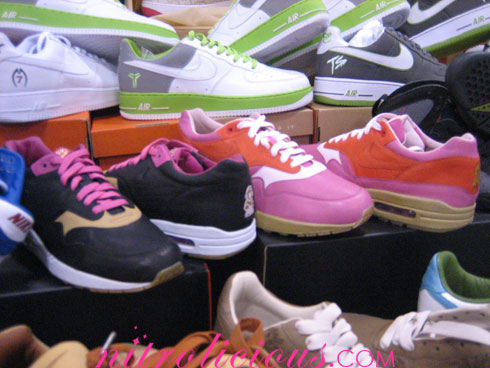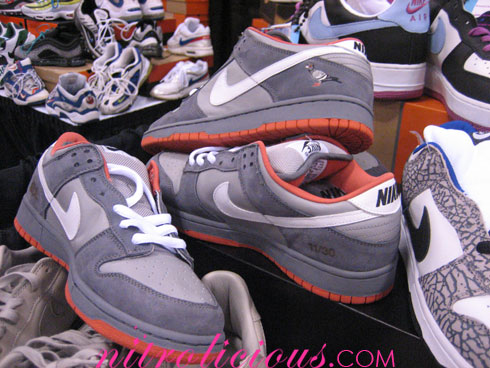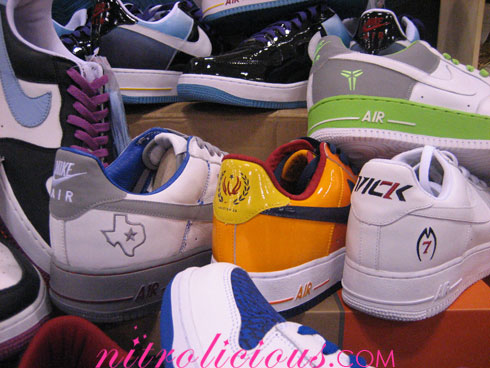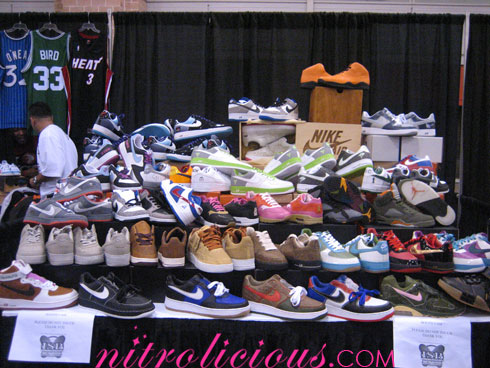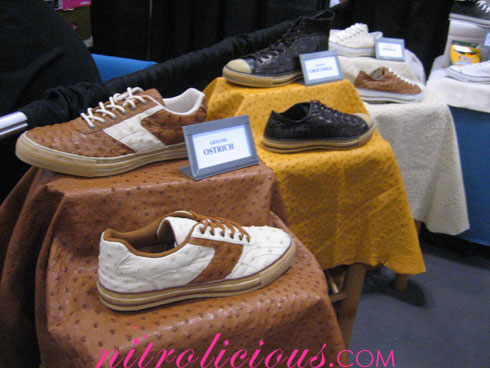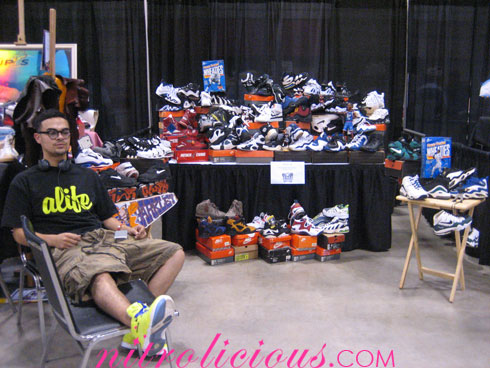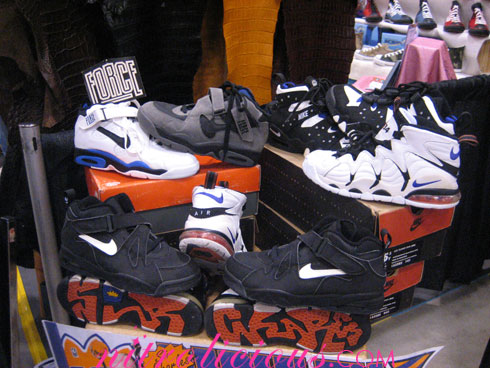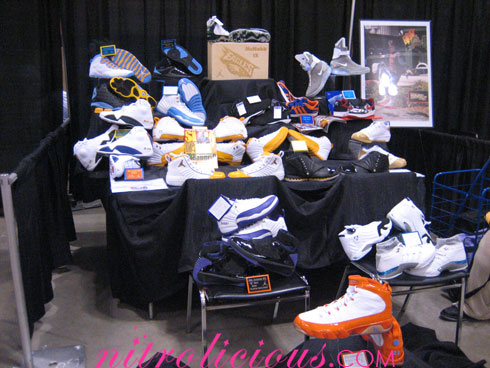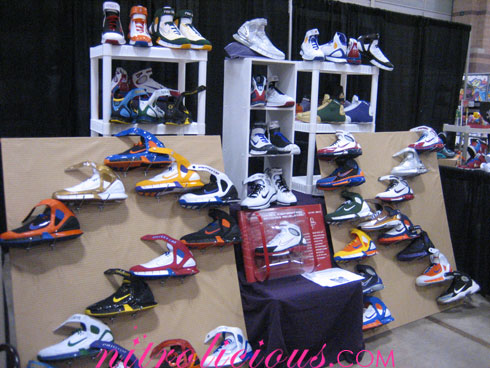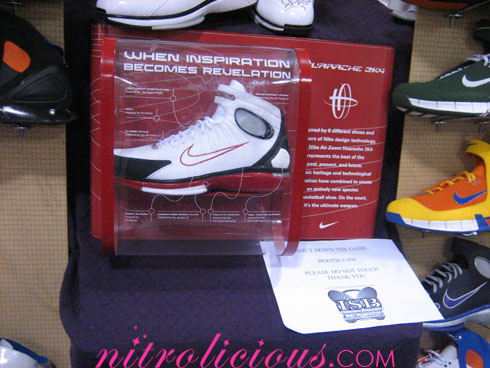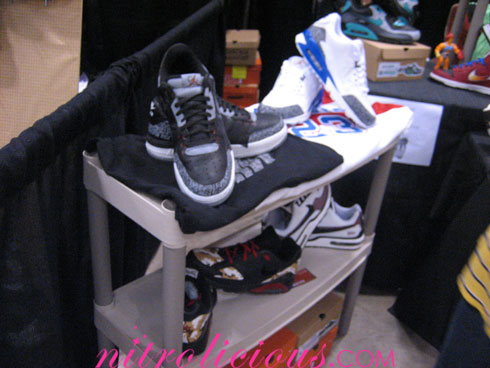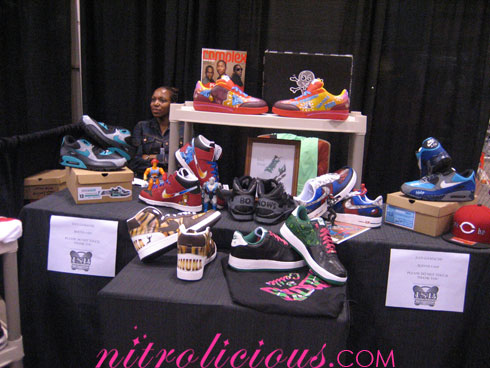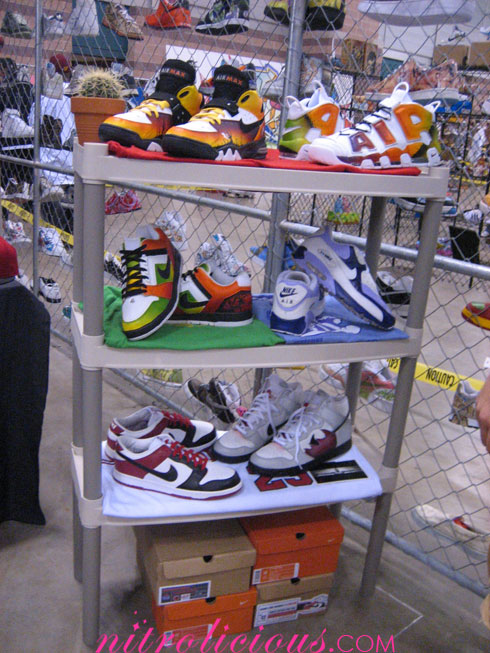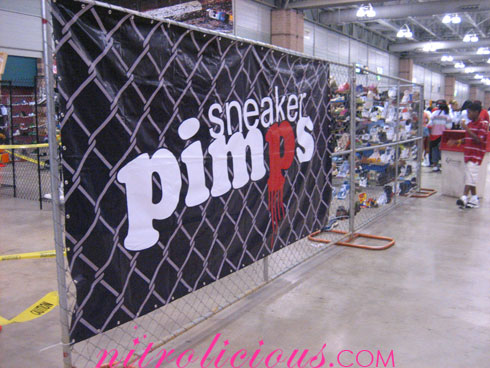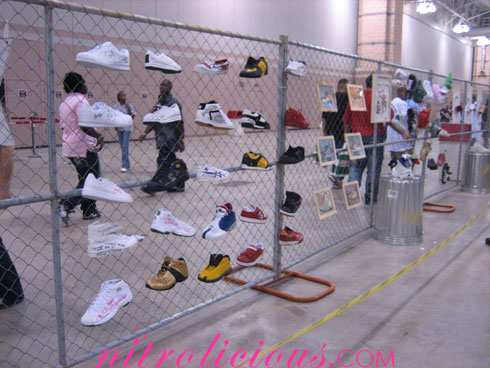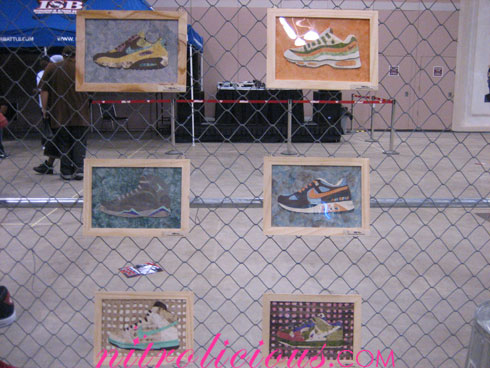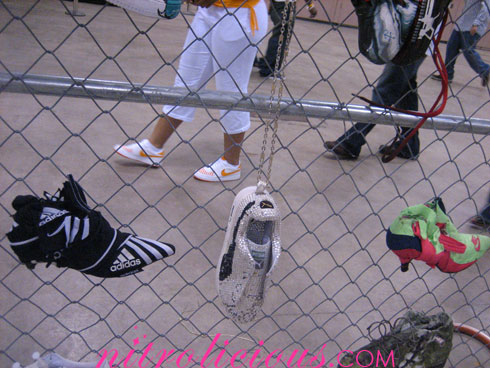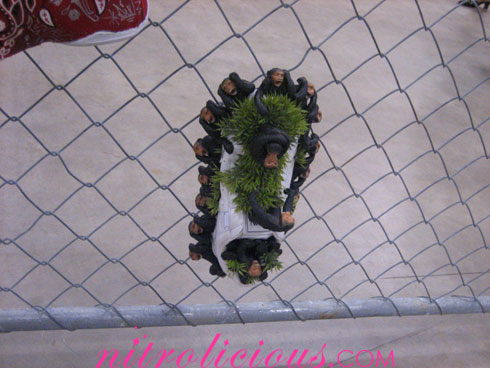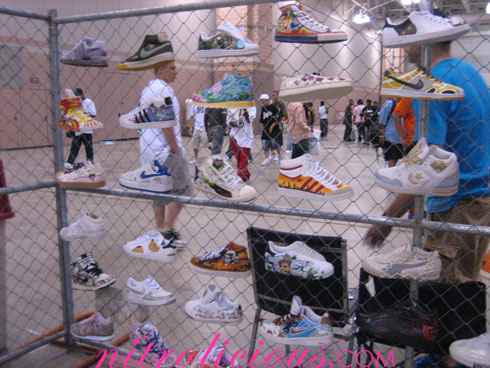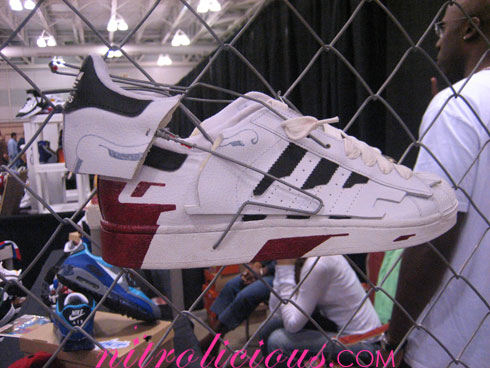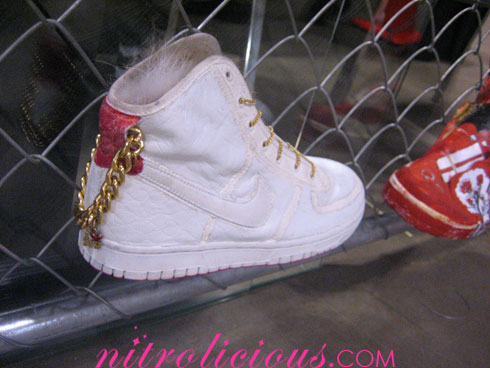 this is pretty dope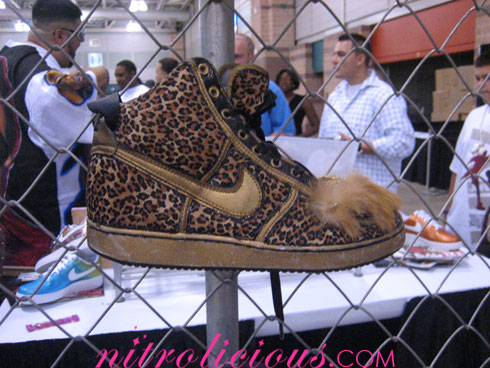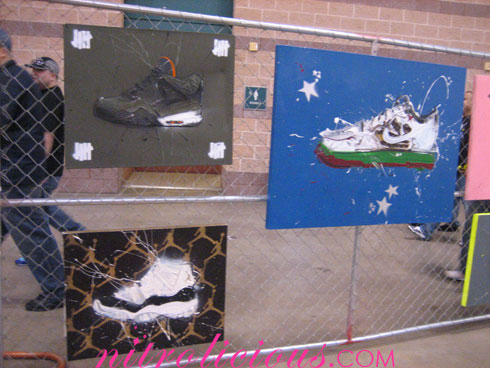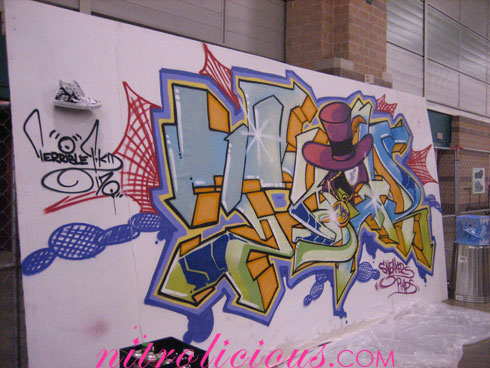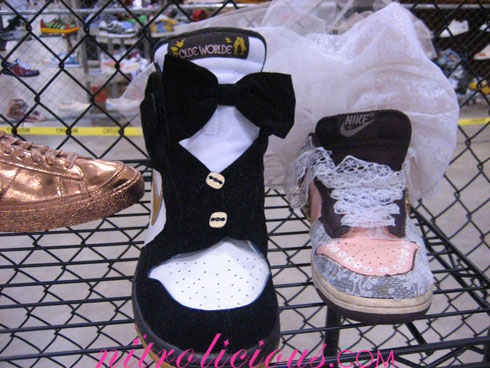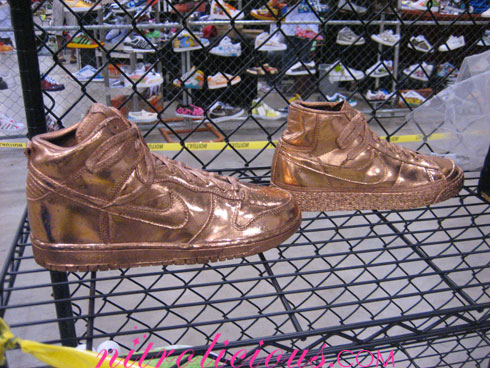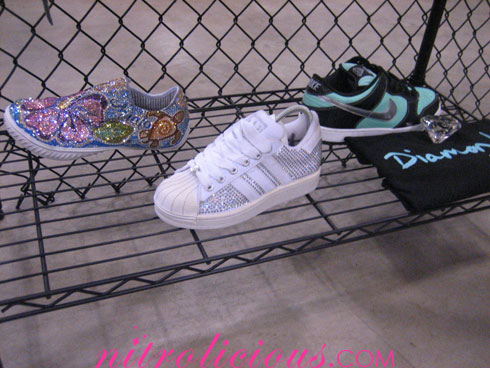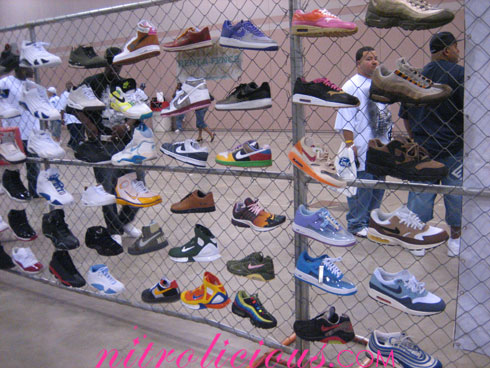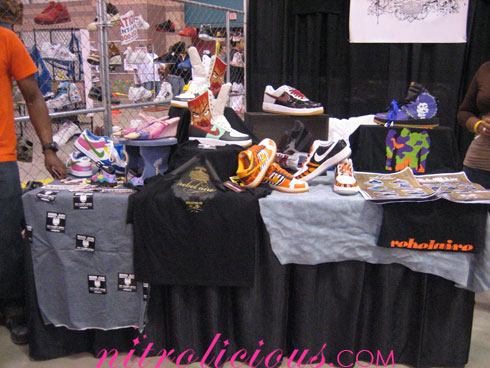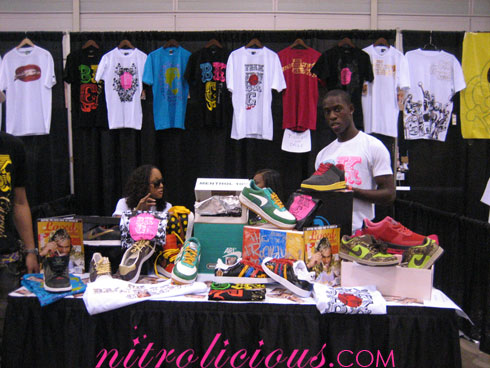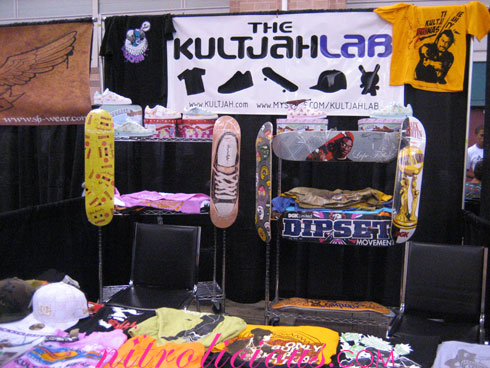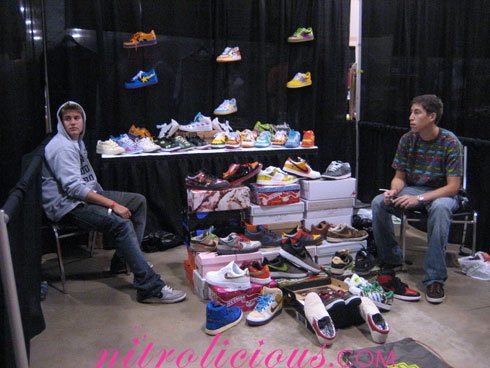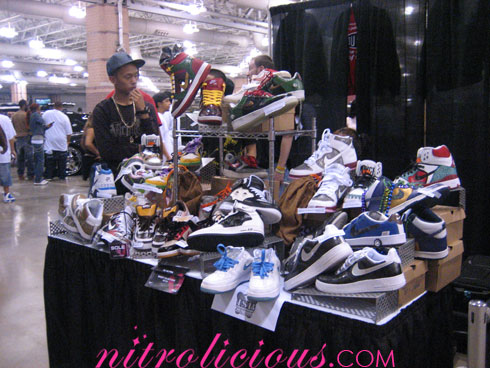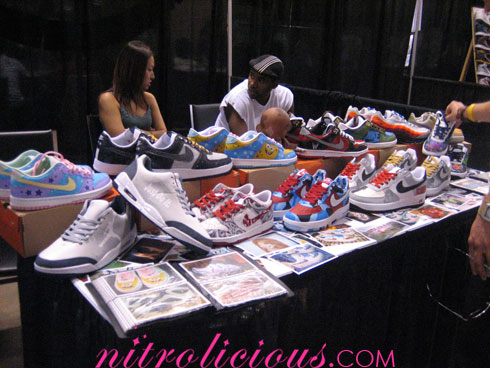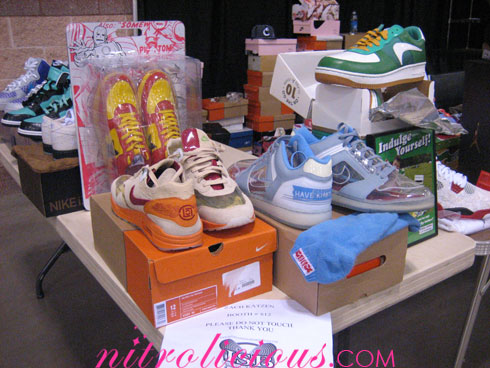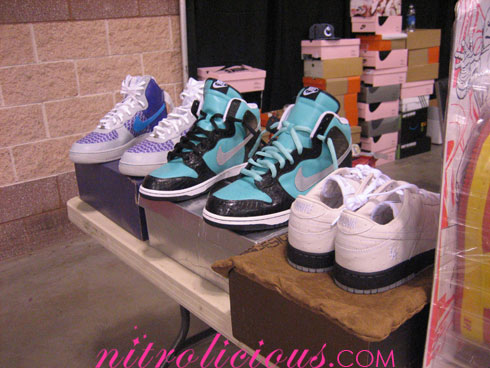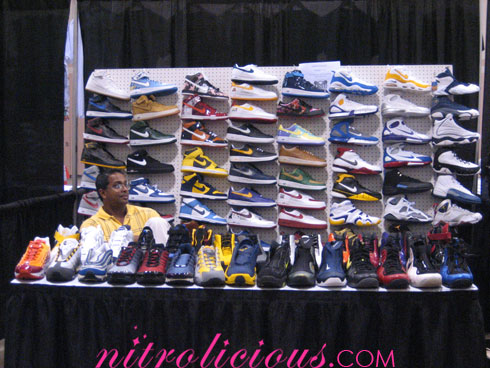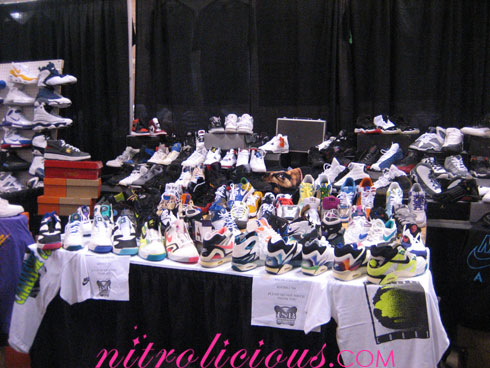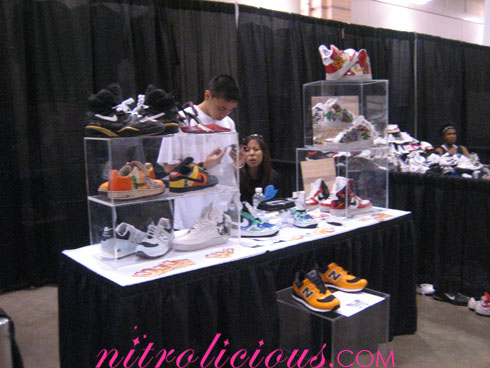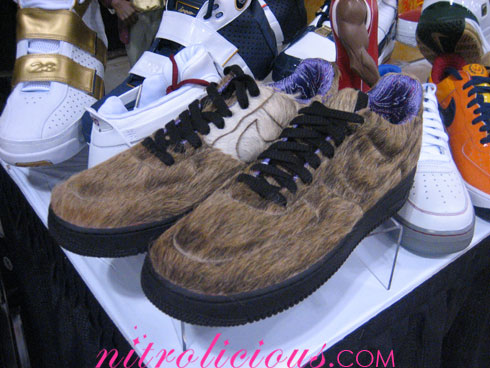 Nike Dog Hair AF1 – wow I was amazed when I saw these, they are surely hairy haha cute kinda cute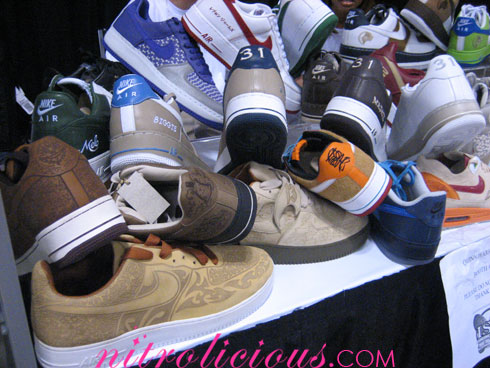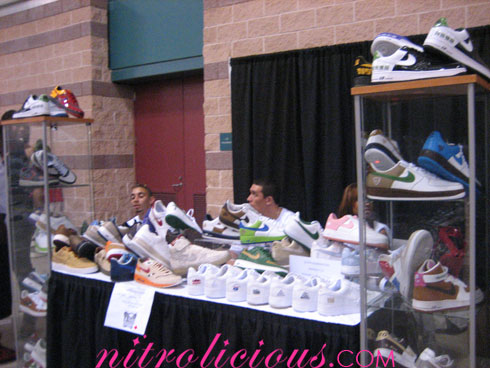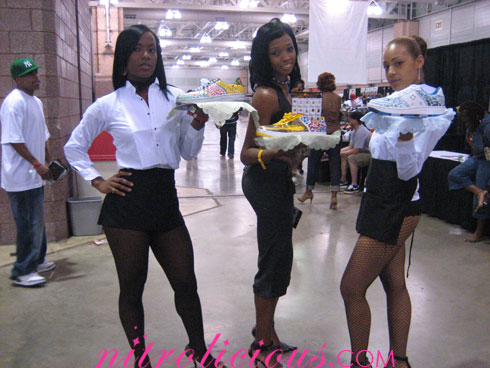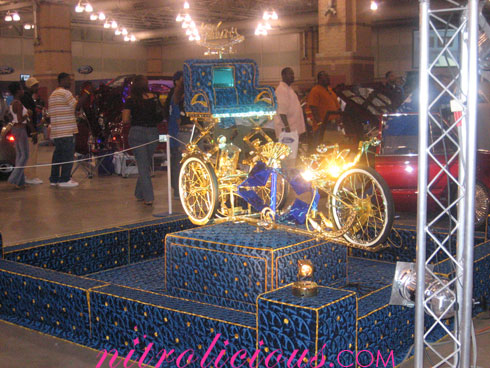 something Flavor Flav would be rollin' out in hahah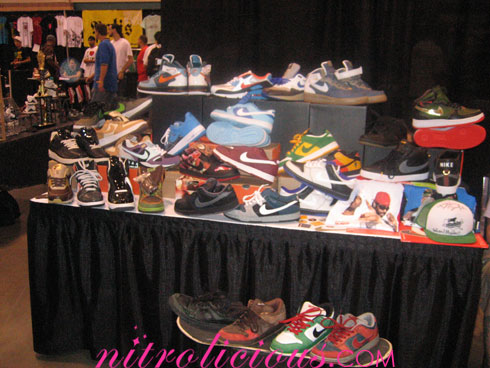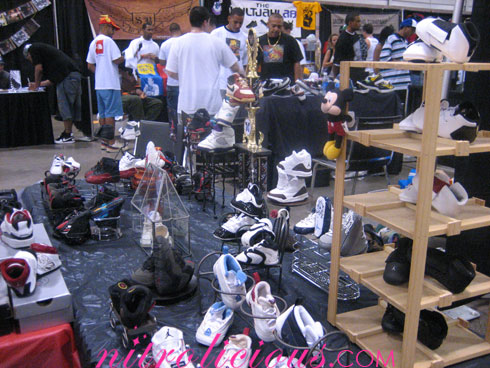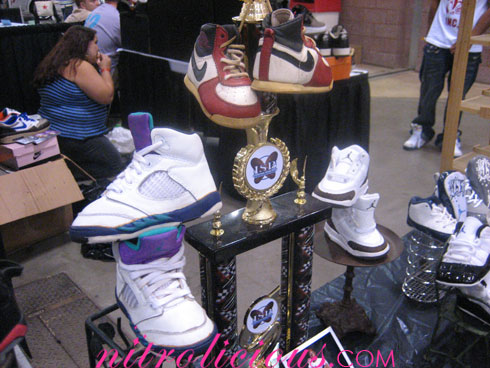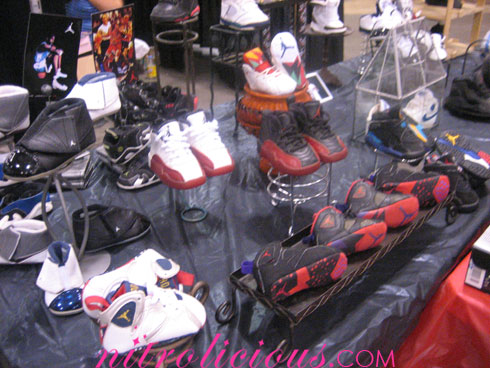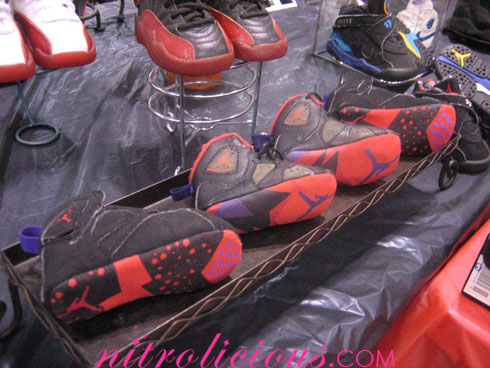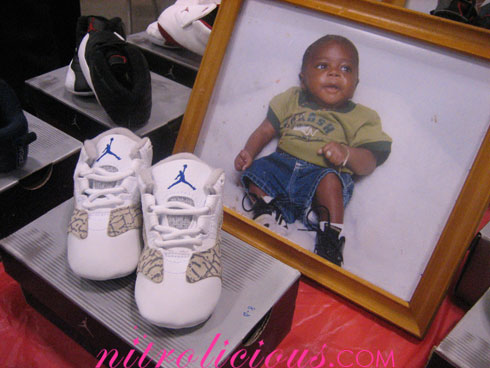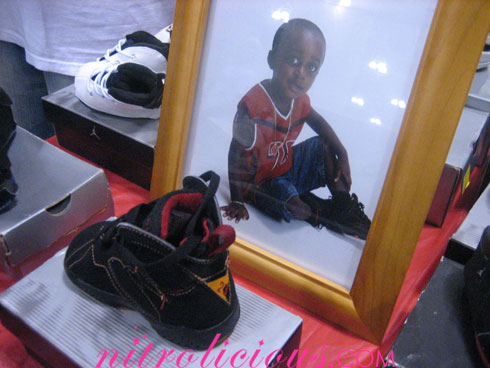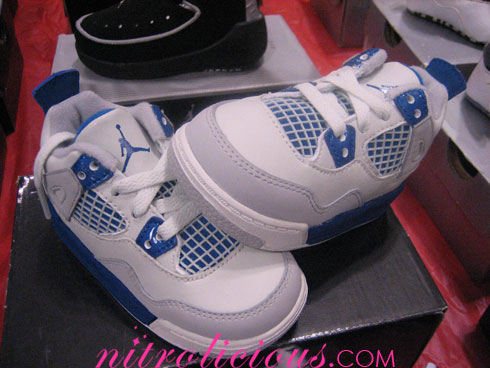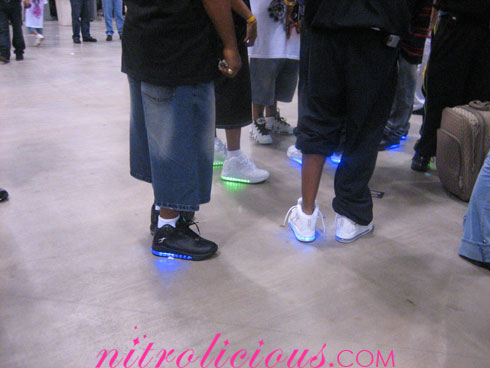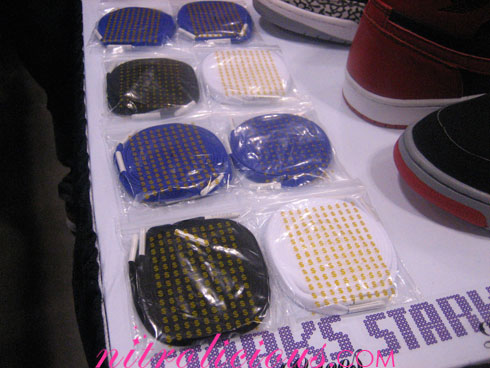 STARKS Laces is da ISH!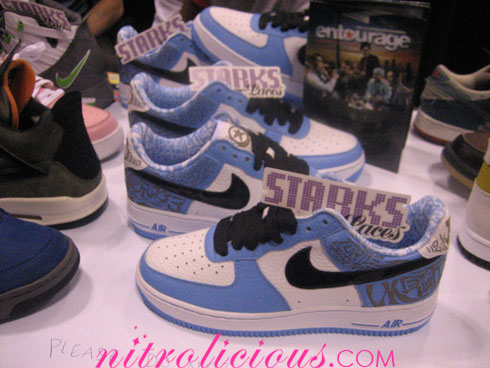 Nike x Entourage – i want these soooooooooooooooooooooooo BAD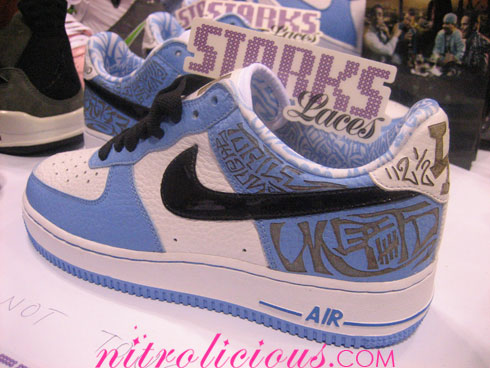 Nike x Entourage – i want these soooooooooooooooooooooooo BAD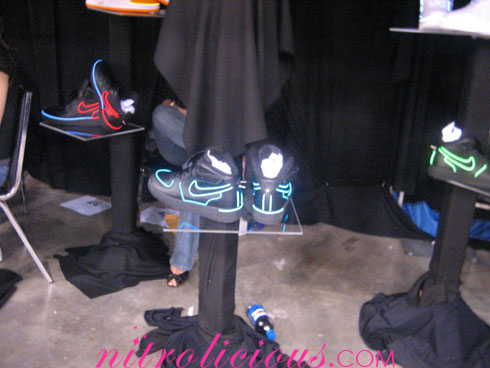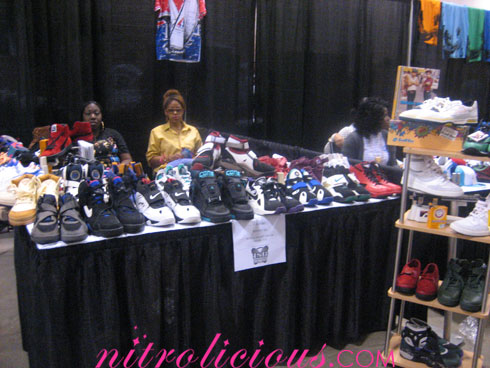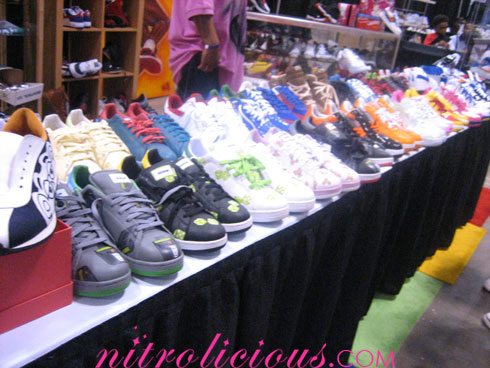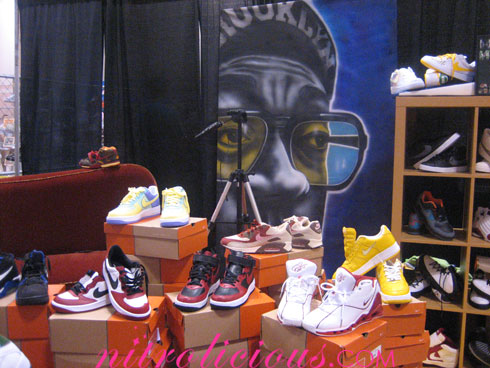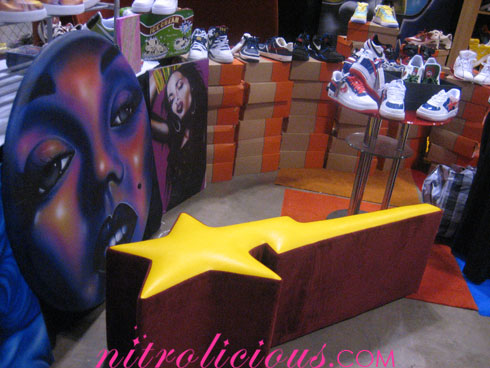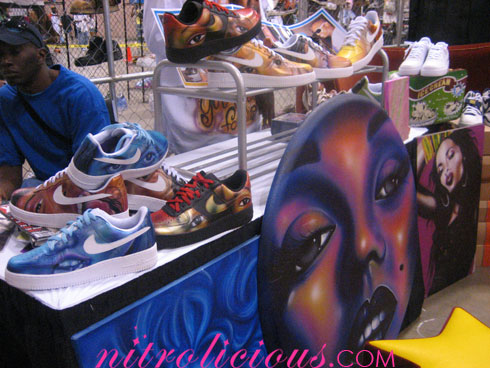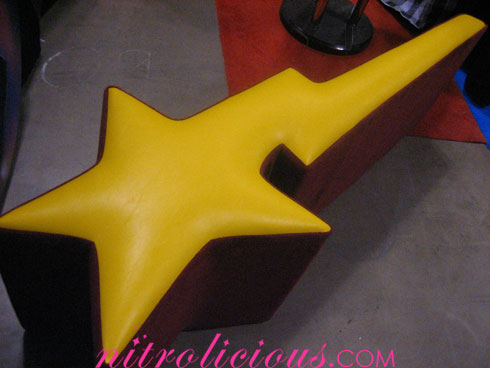 I want this Bapesta seatttttttttttttttt

I want these Nike Denim Blazers!!!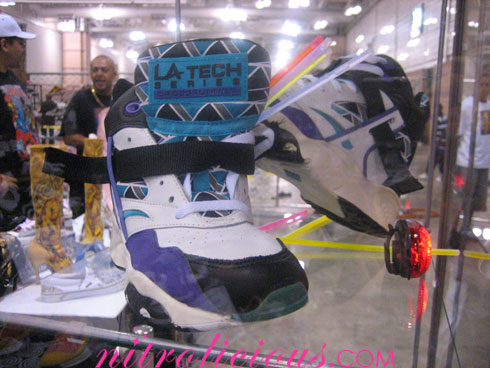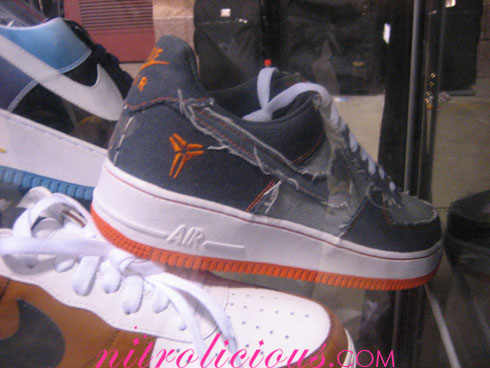 Nike Kobe Denim AF1s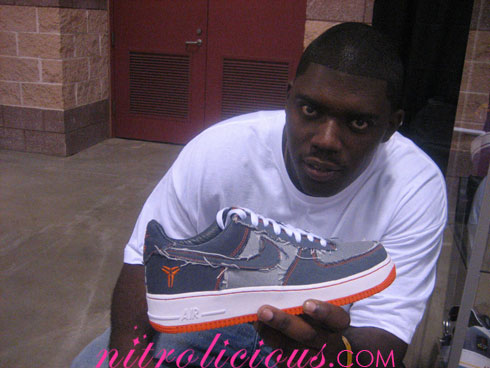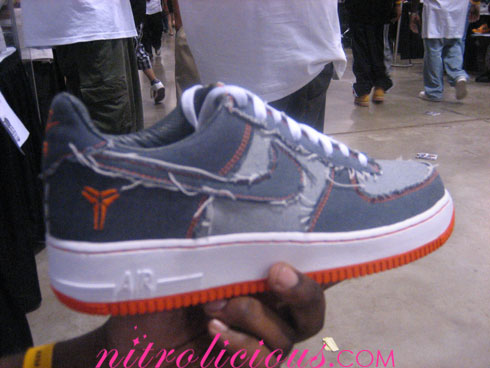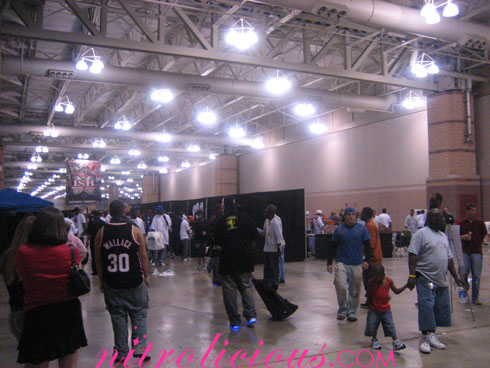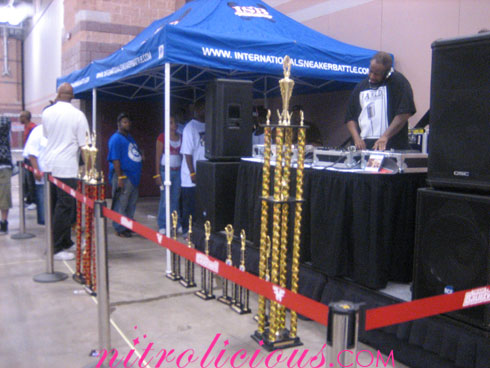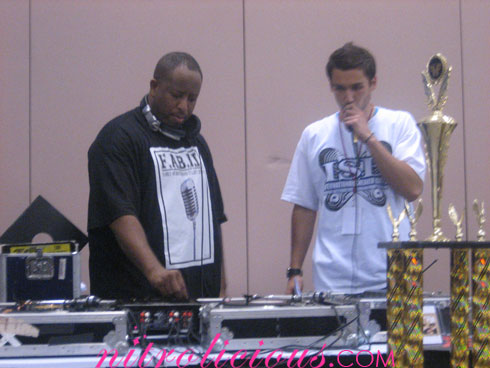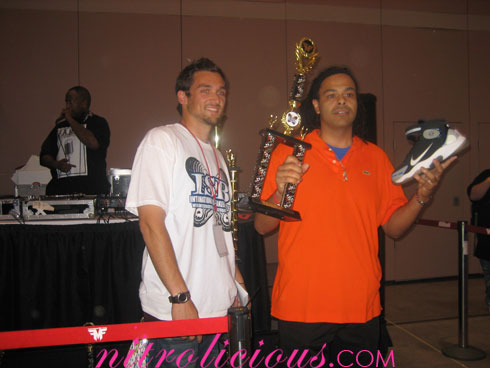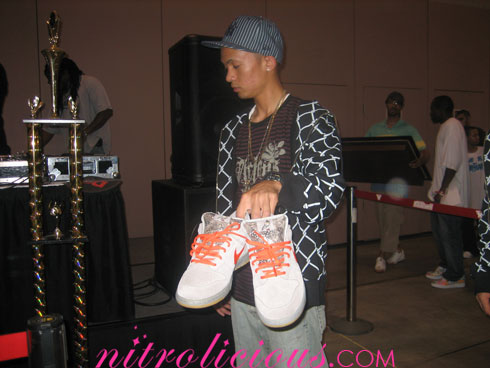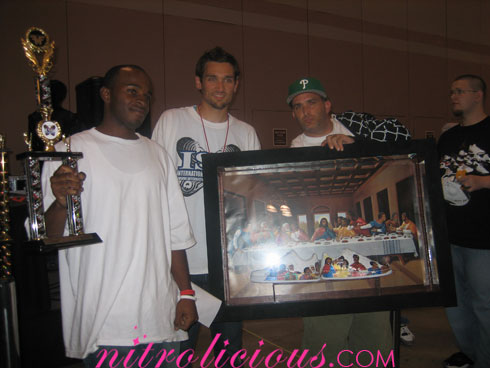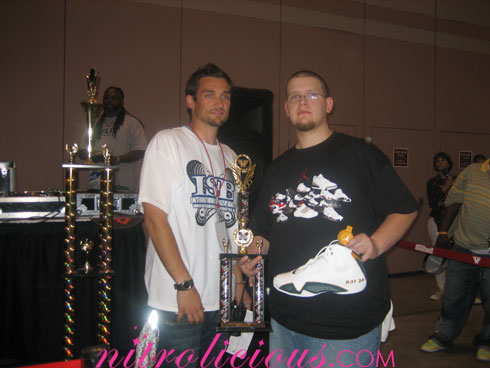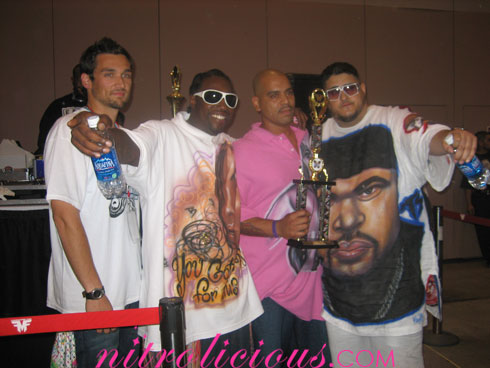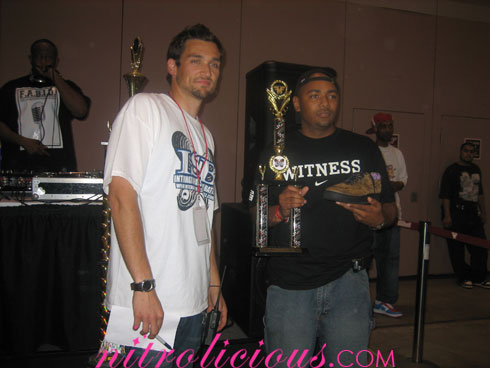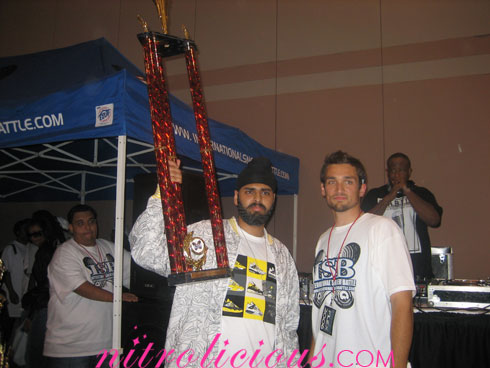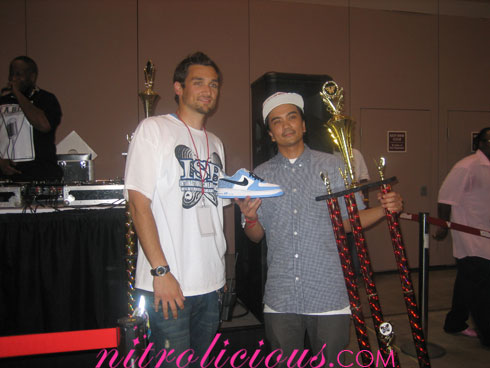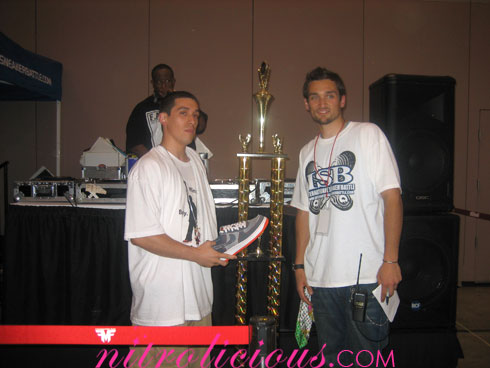 Categories: kicks
Tags: