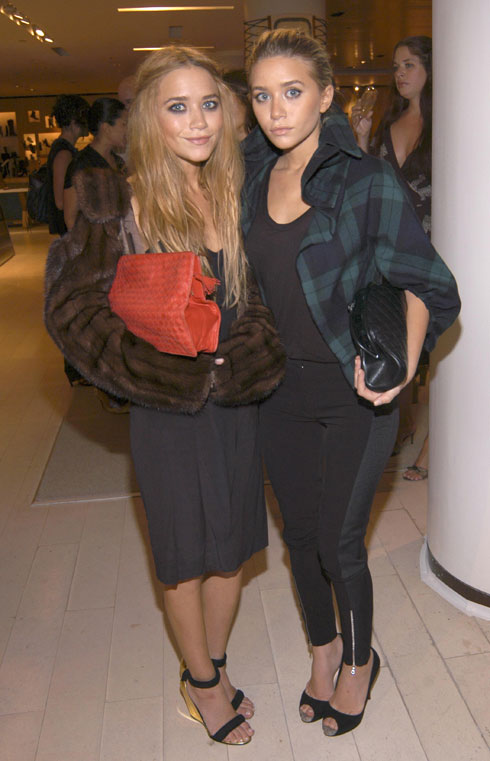 Mary-Kate Olsen, in Balenciaga and Prada and Ashley Olsen, in The Row, Balenciaga, and Dior
(NEW YORK) While celebrity guests attending the Balenciaga party at Barneys Friday night wore Ghesquière nearly head to toe, Ashley Olsen used the opportunity to test drive a piece from what The Daily has learned will be the name of her forthcoming line, The Row. Her cropped navy-and-forest-green plaid-printed jacket was a chic update on the carpetbagger look for which she and Mary-Kate have become best-known. While details remain under wraps, the voluminous little blazer looked a healthy contender for Ashley's foray into the world of designer fashion.
I am seriously in LUV with Ashley's plaid jacket and I NEED one! After I learned that it is from Ashley's new line called The Row, I was mad suprised. I can't wait to see more from the line, I just hope the other stuff will be just as good or better. They both look very good that night, I usually like how MK dresses more but Ashley definitely rocked my boat this time.
Categories: celebrities fashion
Tags: