Style: JB.Getlo. Style No.03 : Gold Weaves! 39 of 240 pairs
Color: Green & Gold Weaves
Big ups to Mdot for sending me this exclusive womens JB Classics shoe! There are only 240 pairs made and they're all sold out! This is def going into my collection of kickz.
A combination of gold patent leather, gold & cream weave, genuine leather uppers. Pig skin leather lining, velcro ankle strap, spotted colored outsoles and detailed watch face print on the side panels. Packaged with our trademark Certificate of Ownership & New Collectible sneaker tote bag!
Check out the package after the jump…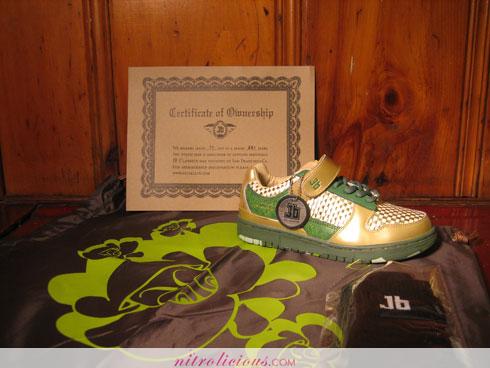 Categories: kicks
Tags: