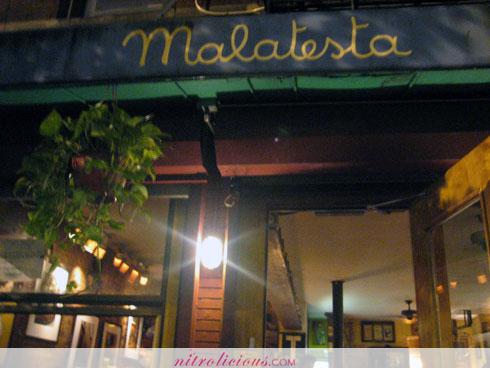 Malatesta
649 Washington Street
New York, NY 10014
212.741.1207
The Scene
Simple charms–exposed brick, breakaway doors, lacey curtains, and ceiling fans–enhance this reliable neighborhood favorite, where specials are written in marker on butcher paper, water comes in recycled wine bottles and wine is served in tumblers. There's no pretension on the simple menu either, which ranges from homemade pastas like tagliatelle Bolognese to heartier entrees like a plate-sized chicken cutlet adorned with arugula, tomato and a squirt of fresh lemon. – Citysearch
I've been meaning to go eat there for a min already, so finally had a chance. I was not disappointed, the food was pretty good. It was a bit noisy, but every restaurant is noisy Friday night, right? The menu was super long haha and the home made pastas was what it's all about! All the waiters/waitresses spoke broken English with a crazy Italian accent, pretty sexy I'd have to say.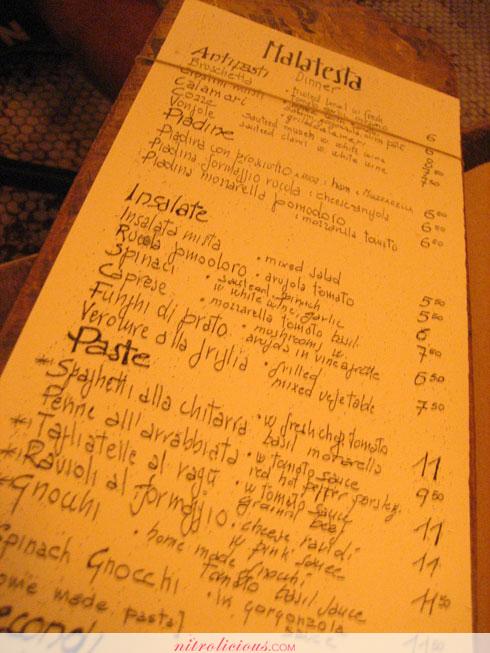 super long menu haha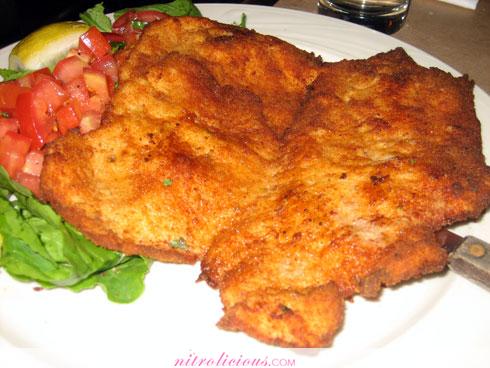 chicken cutlet adorned with arugula, tomato and a squirt of fresh lemon – this is huge hahah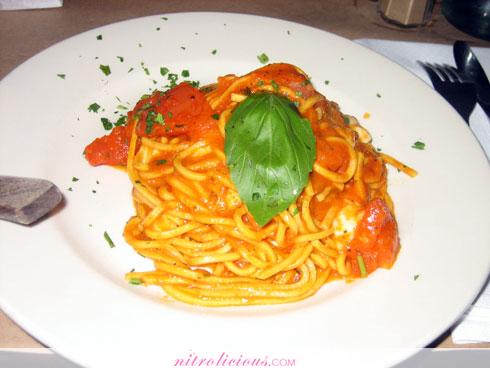 1/2 an order home made spaghetti – damn good!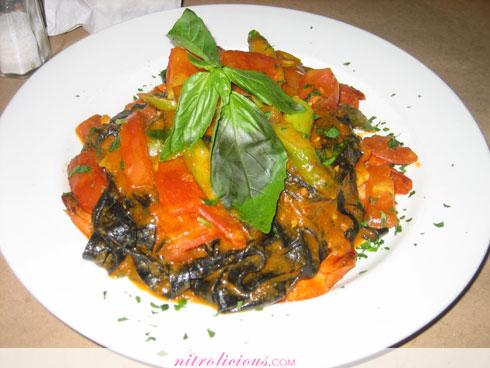 special of the night: garlic shrimp with black linguini – this was pretty good too. the pasta was thick and the shrimp was pretty tasty.
Categories: eats
Tags: