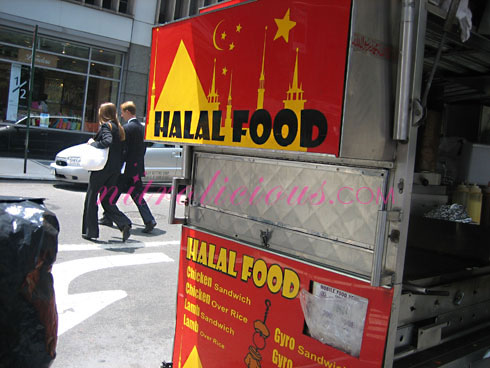 Halal Food
Corner of W57th Street on 6th Ave
(in front of Hilton Hotel)
The Scene
A small  portable cart with lots of people lining up for food.
I first learned about this place many years ago but NEVER tried it. My friends would drive by this place after a party and grab food. I was always too tired to eat after a party so opted out everytime, so decided to try this place out with a co-worker. WOOWWW, so goood…it is damn good food! Everyone should try this place out! Cheap and filling!
Check out how this lady operates after the jump…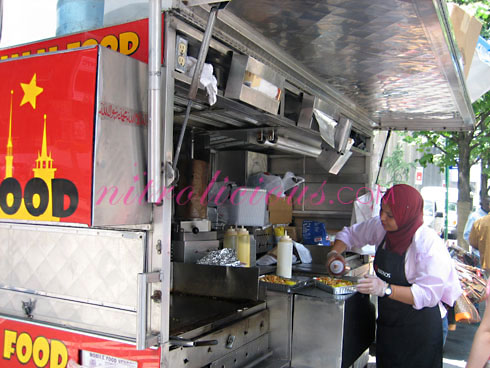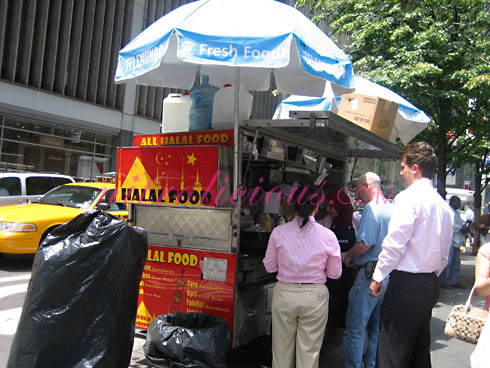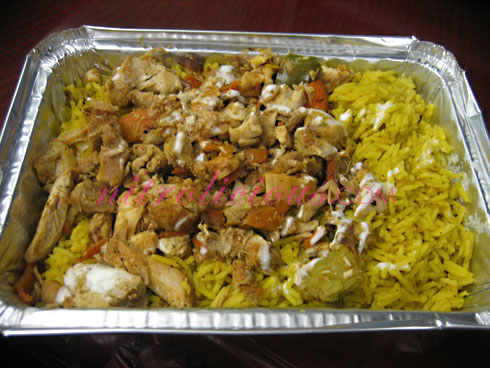 Categories: eats
Tags: