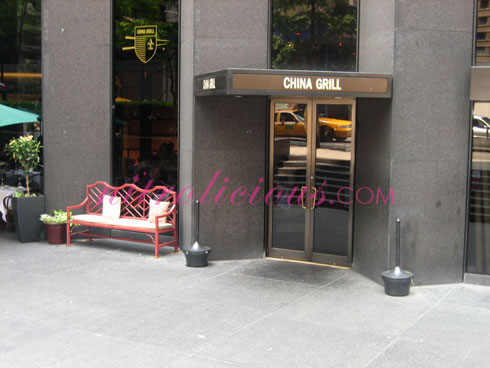 China Grill
60 West 53rd Street
New York, NY 10019
212.333.7788
The Scene
China Grill provides a globe-spanning culinary adventure in a spectacular setting. While Asian flavors and techniques are an influence, the menu is labeled as "world cuisine" with virtually every dish being prepared on either grills or in woks using ingredients gathered from pantries around the globe. Portions are generous, dramatically presented, and meant to be shared family style. Spectacular architectural settings, including an exhibition kitchen in the center of the restaurant are also part of the China Grill magic, creating a place to see and be seen. China Grill is known as much for the company it keeps as it is for its bold inventions that are not necessarily Chinese in nature, as the name imply. Generally filled with an eclectic group of celebrities, families, business leaders, and elegant as well as casual diners. – OpenTable
I woulda posted this earlier, but I lost these pics for a min haha. Anyways, I craved for this place for a long time…I ate here once a longggggggggggggggggg time ago for a friend's bday and ate the Lobster Mash Potatoes. I couldn't remember what the name of the restaurant was till my co-workers decided to have lunch there. We walked in and I realized this was the PLACEEEE!! The food her is good, my fave dish of course is the lobster mash potatoe!!! YOU MUST COME HERE!!
Food pics after the jump…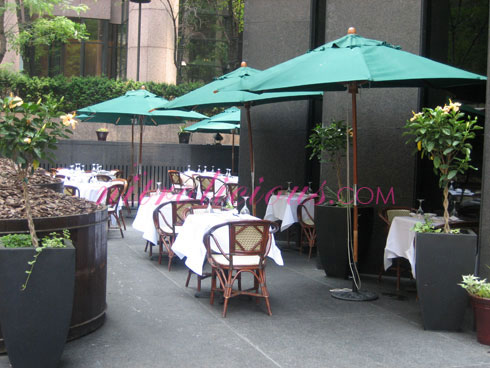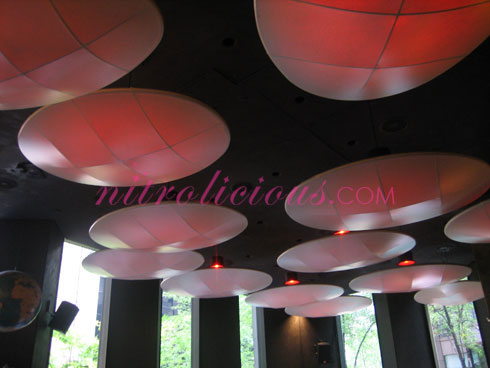 nice lights

their menu

MY #1 FAVORITE – Lobster Mashed Potatoes

Crab Cakes Tomatillo-pineapple salsa & three mustard sake sauce – this was realllll good too, the whole cake was crabs, no breading at all!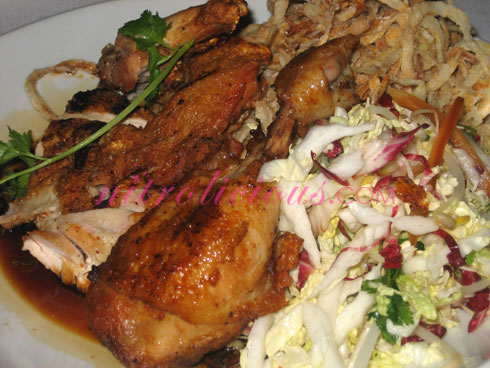 Sake Marinated "Drunken" Chicken in Two Flavors Sweet tempura onions, ponzu sauce & warm maple bacon vinaigrette – really good too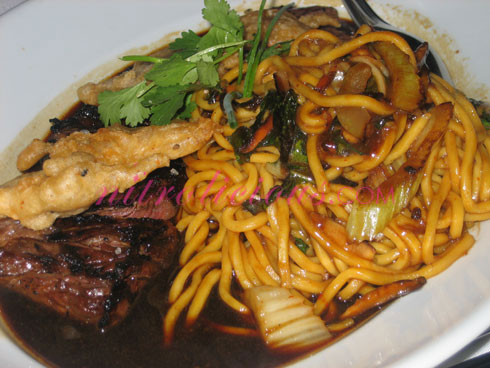 Sweet Soy Marinated Skirt Steak Wok sauteed lo mein noodles & tempura shitake mushrooms – the steak was pretty good but the sauce was wayyyyy too salty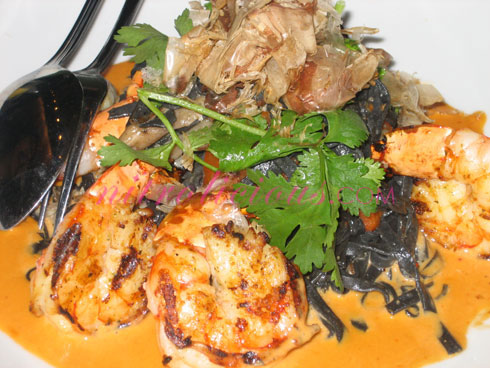 Grilled Garlic Shrimp Black fettuccini, red curry, coconut sauce – dope dish too!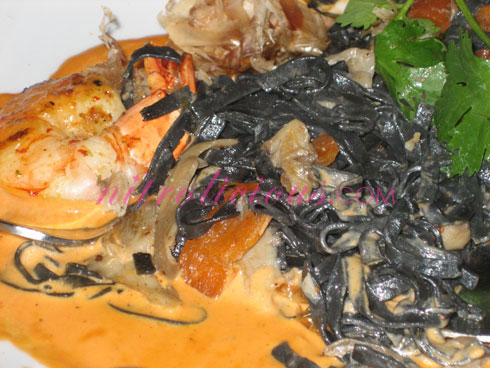 Chocolate Temptations (I forgot the exact name) but this was real damn good!!

i told ya, we dogged it haha
Categories: eats
Tags: