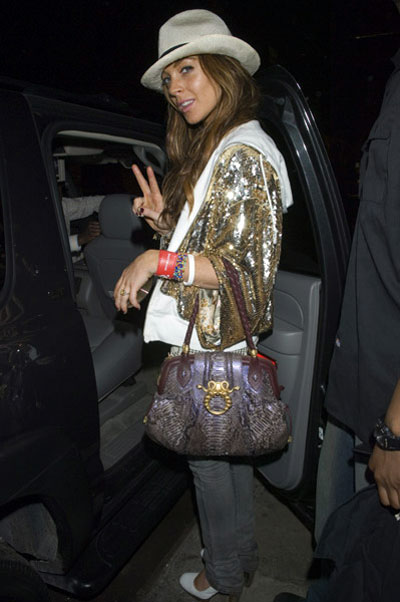 Lindsay Lohan is out and about as usual, but I've noticed she's been going around with the same handbag for days. I can't seem to figure out which designer it came from. Anyone know? Holla at me, and it's definitely NOT on one of my "to get" lists, even if I wanted it…it's prolly a fortune since it looks like some exotic skin…
I luv the hat, jeans and shoes she got on, but the gold jacket and purple bag is just chaos! I'm not sure where to look, her gold jacket or her bag. If she took that gold jacket off, her outfit would be complete.
*edit: Rachel Zoe, stylist to the stars (Lindsay Lohan and Mischa Barton amongst others) has joined forces with Judith Leiber to create a handbag collection that will hit the stores this autumn. Featuring exotic skin styles such as lizard, crocodile and python, the line will be called Rachel Zoe for Judith Leiber and will appear in Neiman Marcus, as well as in the company's four stores in Las Vegas, Atlanta, New York and Costa Mesa, California. – thanks Camille!
More pictures of LiLo rockin' that 'bag' after the jump…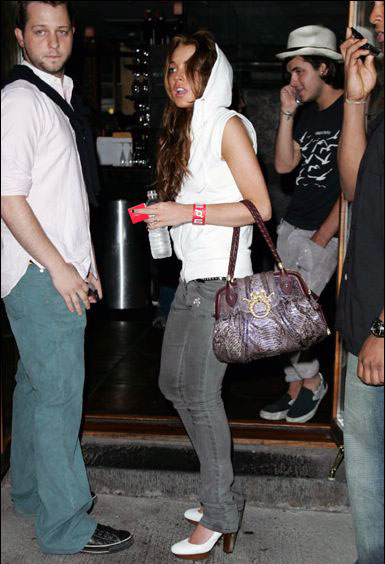 same day as above, just without the jacket…don't ya agree she looks so much better?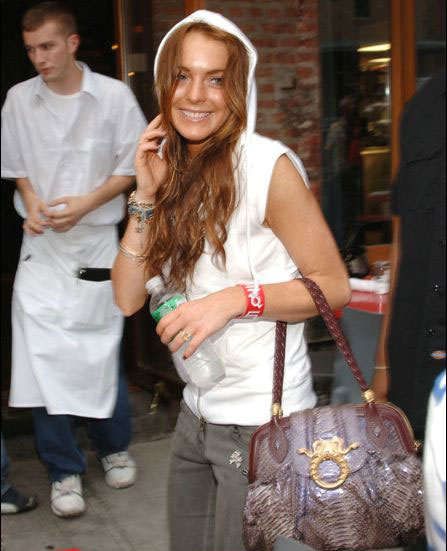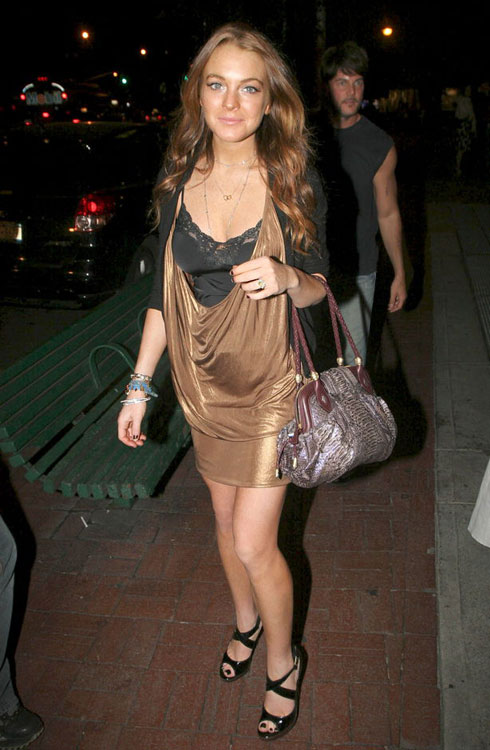 damn, I don't even wanna give any comments 'bout what she's wearing here…
Categories: celebrities handbags
Tags: