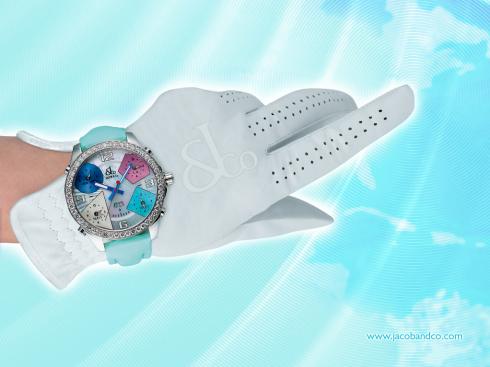 Jacob Arabo, founder of Jacob & Co., famous for its over-the-top diamond jewelry and watches, was arrested Thursday morning on federal charges at his 57th Street flagship here.

The U.S. Attorney of the Eastern District of Michigan indicted Arabo, 41, in a superseding indictment of 16 individuals with violating federal drug laws, which include laundering in excess of $270,000,000 in U.S. currency, according to a statement from the U.S. Department of Justice. The indictment was returned on May 10 and unsealed on Thursday. It is part of a previous indictment returned last year that alleges that Terry Flenory, Demetrius Flenory and 23 others operated a drug organization called the "Black Mafia Family," beginning in the Nineties.

Arabo started his fine jewelry business on West 47th Street 20 years ago. His oversized diamond-laden watches and jewelry are favored by celebrities such as Jay Z, Beyoncé Knowles, Lil' Kim, Jay-Z, Pharrell Williams and P. Diddy. – By Sophia Chabbott
All I can say is…OH DAMNNN!
via WWD
Categories: jewelry/accessories
Tags: