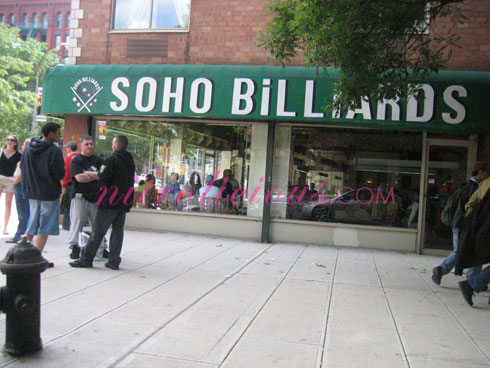 What: Sneaker Meet | Market Place
When: 06.10.2006 (I got there around 5pm)
Where: Soho Billiards | 298 Mulberry St | NYC 10012 | 212.925.3753
I was shopping in Soho this past Saturday with a friend and as we were leaving, we drove by Soho Billiards and saw mad heads standing around all decked out in their Nikes, Bapestas, Adidas, etc. Then we noticed mad boxes of shoes thru the window. I think this was posted in someone's blog, but I can't recall whose…I'm not sure of the official name of this event so I just made one up, if ya know of the official event name holla at your gurl!
There's this one kid that is a major reseller, he had at least 100 boxes of kickz stacked up ready like a stockroom (pic after the jump)…ballin'! There were a also a few pairs of CLOTS and Supreme Blazers for sale, a lot of Jordans from other sellers…
I think it's a good idea to have Sneaker Meets to meet others that have the same interest and also to exchange kickz!
Didn't cop nuttin' for myself…you know the deals…Nike gotta step up their game for womens kickz! =P
Peep the event pics after the jump…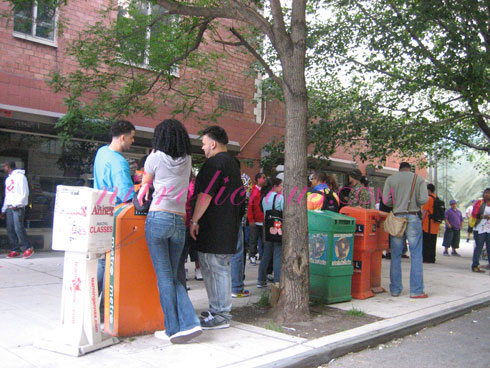 peeps gathered outside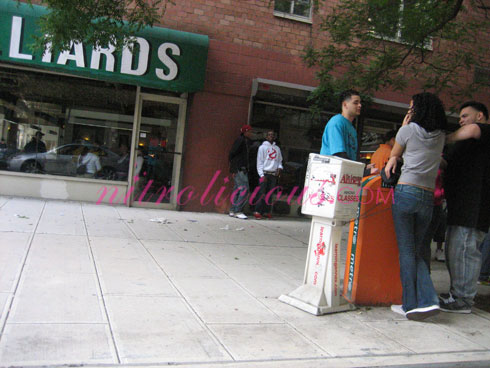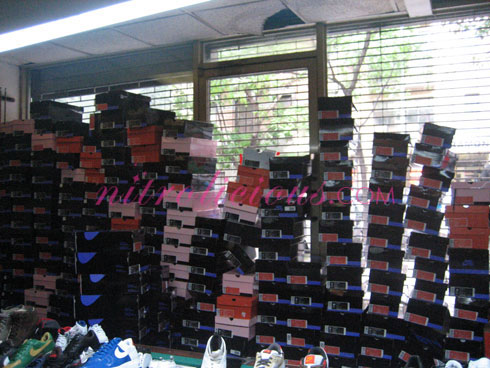 major reseller in action haha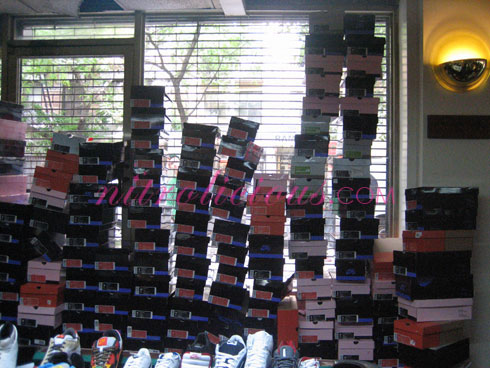 damn!!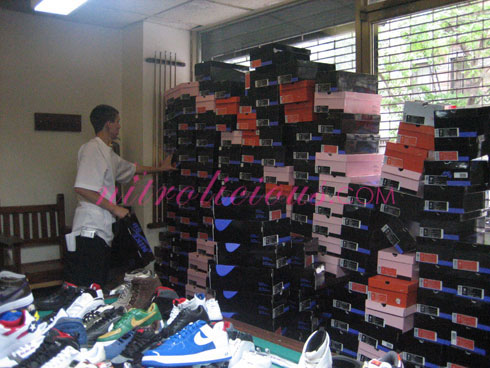 here's the man himself!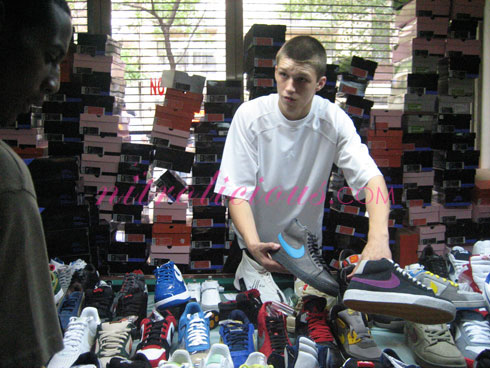 what size you need in these blazers?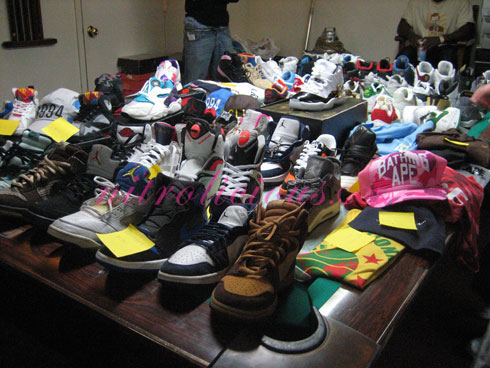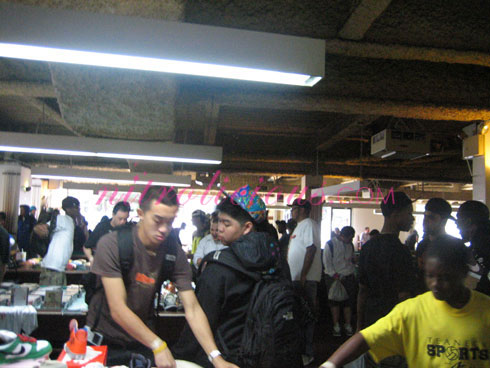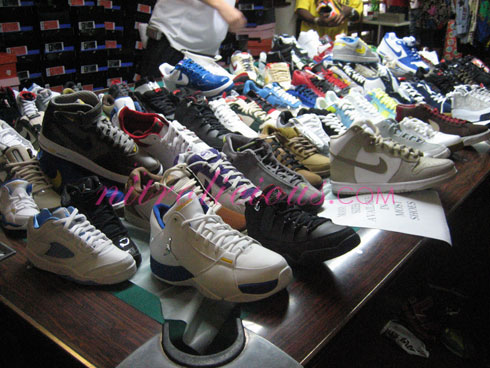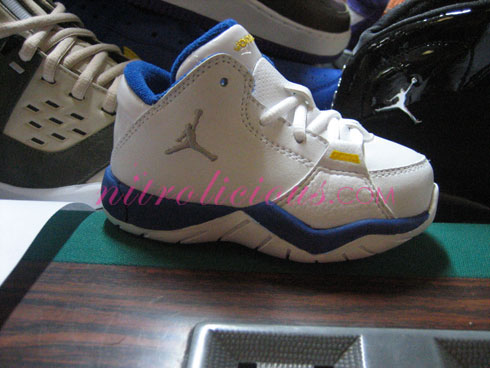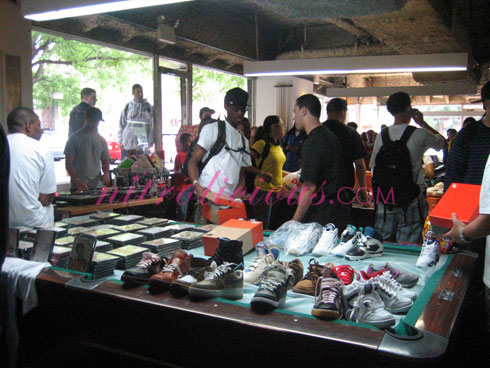 in house DJ…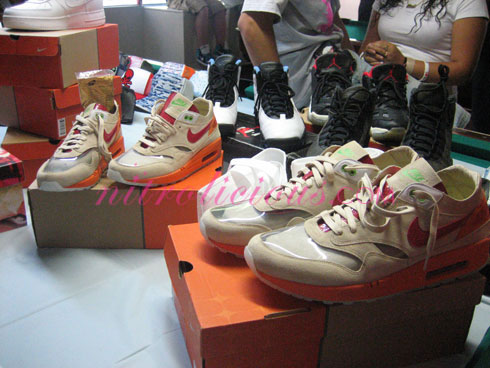 CLOTS!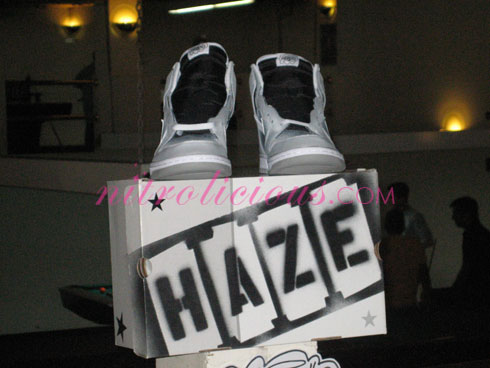 not for sale…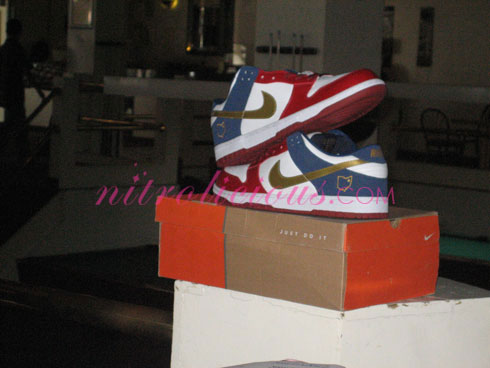 not for sale neither, Lebron's Friends & Family ONLY!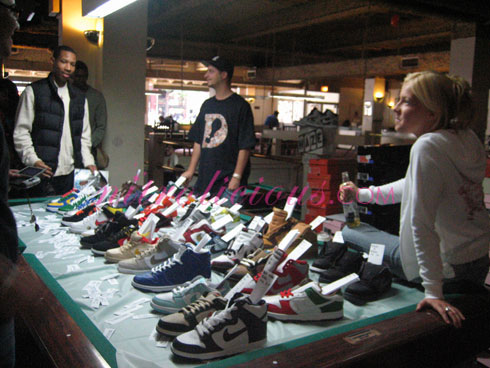 more resellers…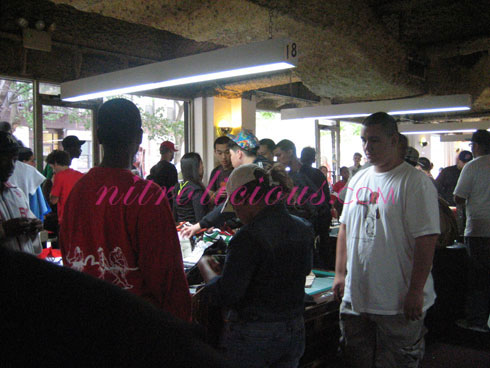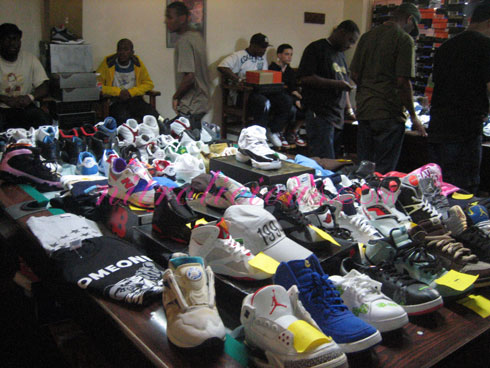 some peepz sold tees too…look at that DIY Polo PJS…why I know? cuz my momz made them for me years ago with bedsheets, same deal with that seller haha…it was so funny to see that!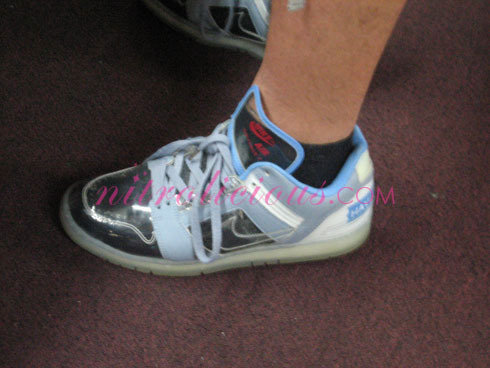 reseller rockin' the Espos…
Seller…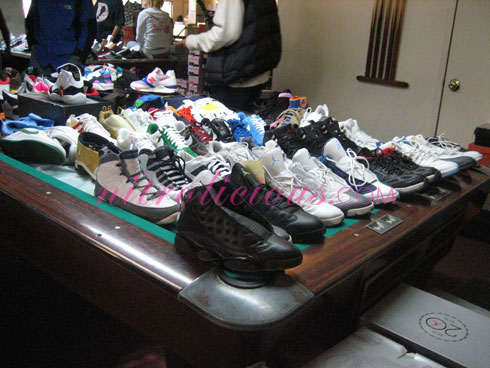 mad Jordans…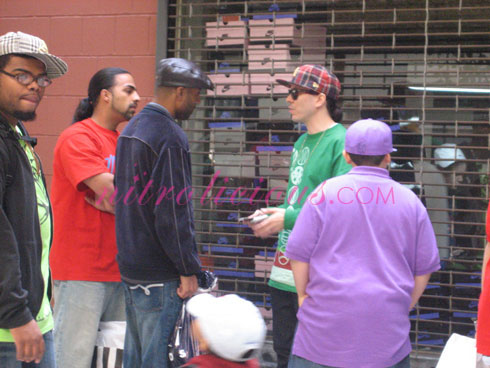 As we left…
Categories: kicks
Tags: