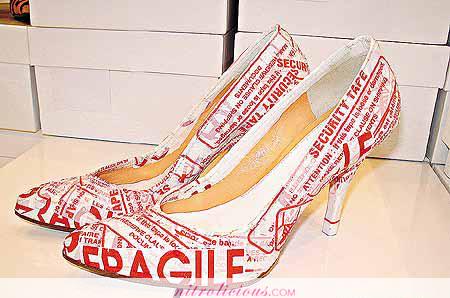 Maison Martin Margiela HK
18 On Lan Street Central
Hong Kong
www.maisonmartinmargiela.com
The Maison Martin Margiela Store's grand opening in Hong Kong will be in July 2006! But they are opened now for their exhibition: ?Exposition avant travaux? An Exhibition before Refurbishment.
I luv MMM's Fragile shoes (above), it's simply amazing! I'm thinking of buying a pair of white pumps and using 'fragile' tape to make my own haha!
If you're living or visiting HK during July 2006, be sure to check it out!
Categories: shoes
Tags: