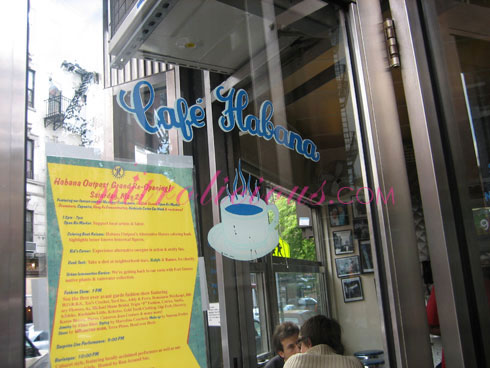 Cafe Habana
17 Prince Street @ Elizabeth Street
New York, NY 10012
212.625.2002
The Scene
The line so often snakes around the block at this hip luncheonette that it seems the young, pretty patrons are merely posing outside its retro-chrome exterior. Portions are big and prices are gentle, which explains the determined crowds waiting for Latin favorites like grilled corn smothered with butter, white cheese and chili powder; chicken mole; and the classic Cubano sandwich. Another part of the allure? The name, which this SoHo spot shares with a famous Mexico City musician hangout. – Citysearch, Kathleen Squires
This is my newfound LOVE, it is soooooo damn good! Thanks to Mr. Poo for taking me there! If you're a corn lover like me, this is the spot for you…they have the BEST grilled corn Mexican style (smothered with butter, white cheese and chili powder) I've ever had! I crave for it EVERYDAY, matter of fact I'm eating one right now haha! The waitresses there are all pretty cute and trendy too (this one's for they guys haha), but be prepared to wait for at least 30 – 45 mins to be seated. I've never been there and had the chance to just walk in and get seated…but it's definitely worth the wait! It's in a great area too, after you shop around Soho/Village…you can eat lunch or dinner there. Damn HOTNESS!
Check out my food after the jump…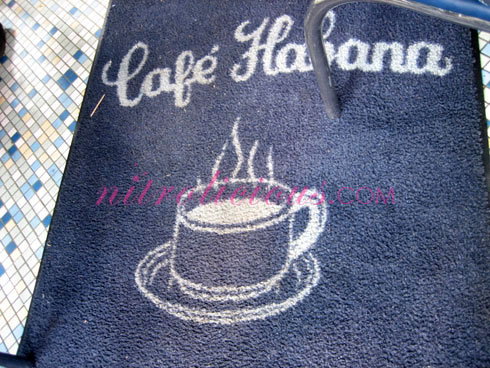 Hot rug haha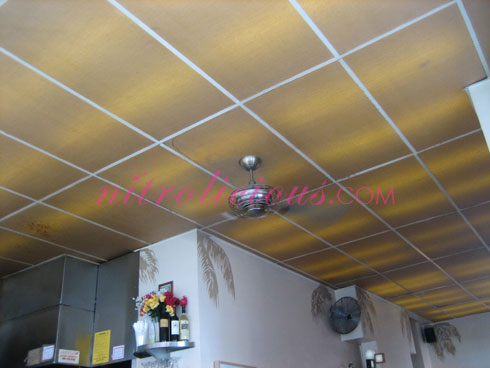 nice ceiling too…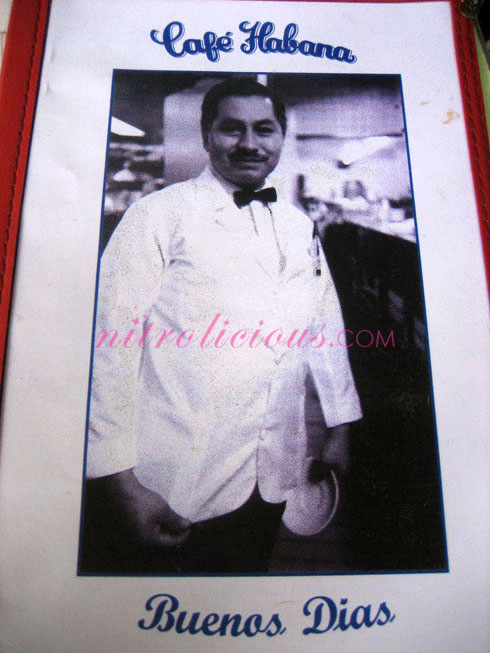 check him out…haha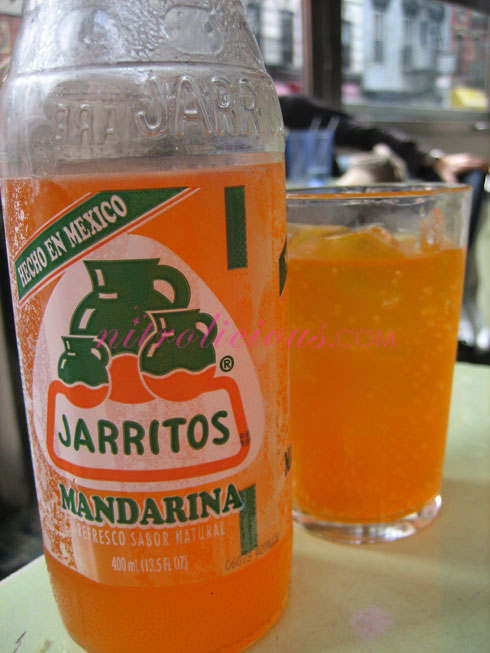 this drink is hotnessssss!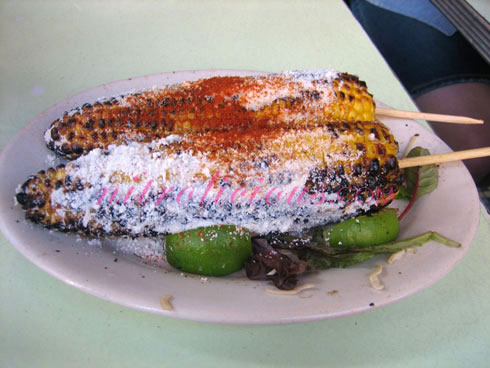 OMGGGGGGGGG…Grilled Corn…what I tell you before? SO DAMNNN GOOD…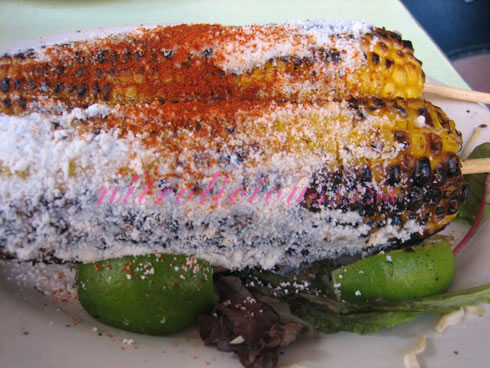 close-up…I know you want it!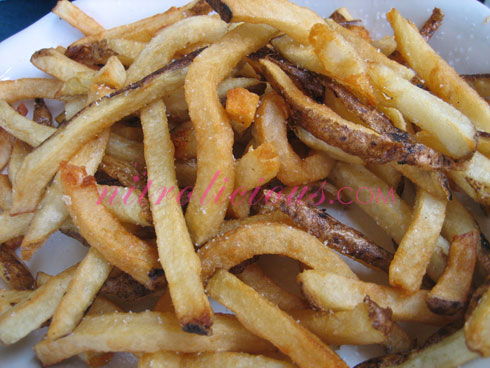 french fries…so so…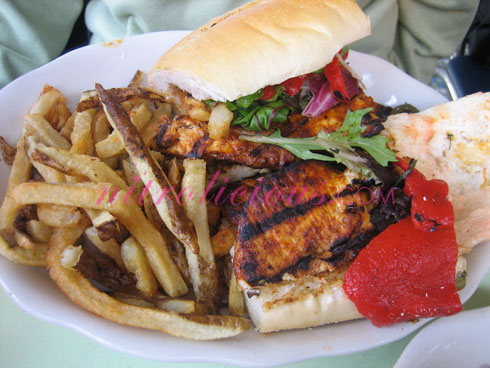 Chicken Diablo Sandwich – pretty damn good!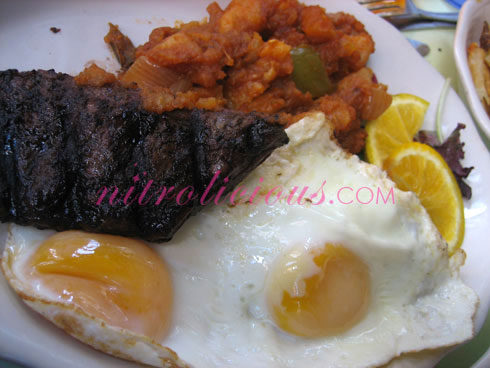 Steak & Eggs with Home Fries…sooooo good…
Categories: eats
Tags: