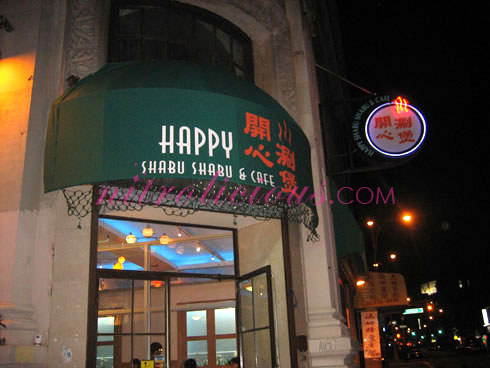 Happy Shabu Shabu & Cafe
54 Canal Street
New York, NY 10002
212.226.8868
The Scene
Whether dining alone or with ten of your friends, shabu shabu is a fun, fresh, healthy and delicious style of eating, a low-fat, highly personalized adventure. The basic concept is simple – each diner is provided with a heated pot of broth or water, a platter of fresh, thinly sliced meats and vegetables, and an array of dipping sauces. You cook, you dip, you eat. Fabulous fun ensues. Laugh, dip, sing, chew. – Happy Shabu Shabu
My BFF got me addicted to shabu shabu, we used to go to Queens to satisfy our cravings. But ever since it opened in Chinatown, I no longer have to travel that far! If you're lazy this is not for you haha b/c you gotta cook it yourself. I find it fun and sanitized, everyone has their own pot, no double dipping with other peeps. You gotta have drinks with this, the food is so hot and it dries up the mouth. I luv having my mango smoothie (crushed ice) with sago. Try it out!!
Check out how to shabu shabu after the jump…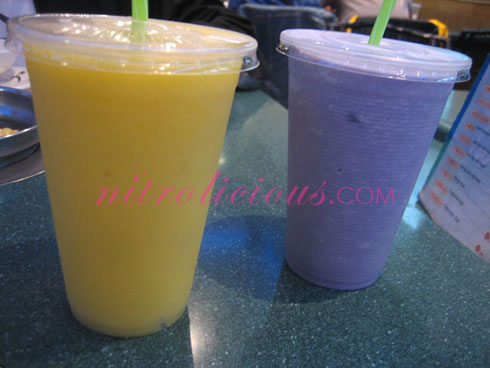 (left) mango smoothie with sago, (right) taro smoothie with sago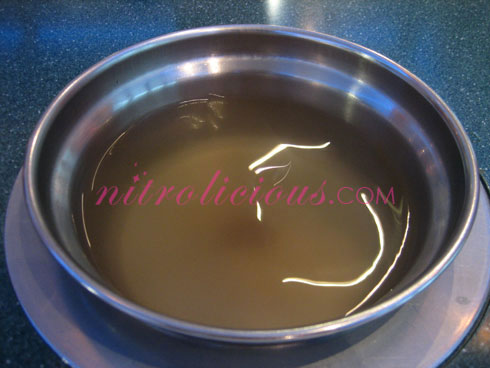 getting ready for someeeeeeeeee foodddddddd…boiling the water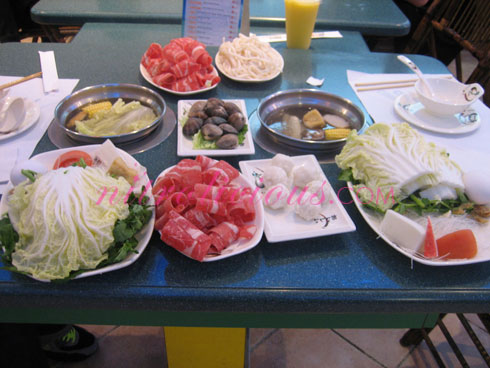 the food hits the table…it comes with veggies, vermicelli, egg, tofu, taro and some other misc stuff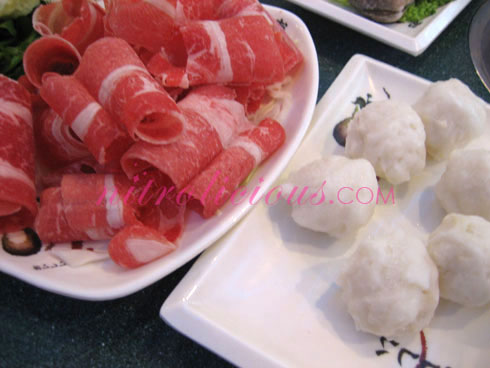 close-up on the raw beef and octopus balls (or was it squid balls?)…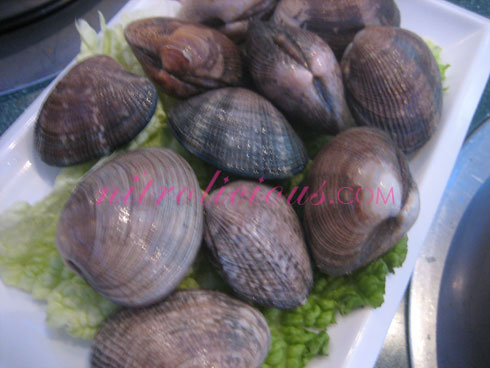 got some clams too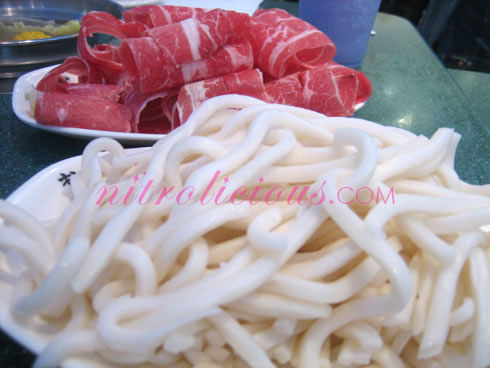 beef with udon!!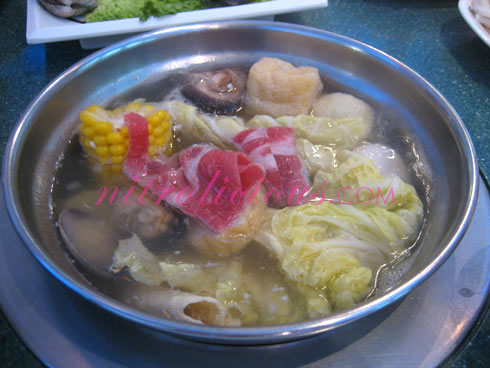 cooking it up!!
Categories: eats
Tags: