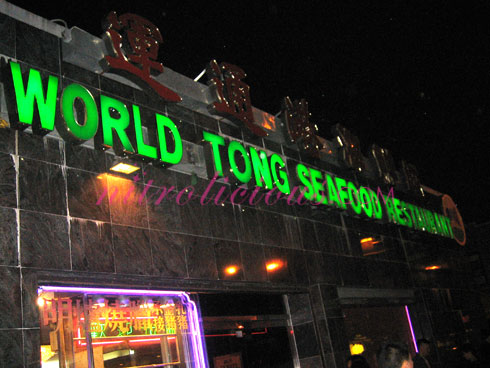 World Tong Seafood Restaurant
6202 18th Avenue (62nd St)
Bensonhurst, NY 11204
718.236.8118
The Scene
The big, boxy room has the familiar feel of a Cantonese banquet hall. A few pieces of roast duck and pork hang in the front window. Sheets of specials written in Chinese hang on the walls. The major focal point is a big red wall in the back that showcases a gold phoenix and dragon.
I was invited to my friend's Mother's Day dinner here, it was madddd packed. Families gathered all the way to the streets waiting to be seated. Luckily we knew someone so we just skipped the lines haha ooopz! The food there wasn't bad, I hardly eat in Brooklyn b/c I don't live in that borough but it's good to try something new besides eating Chinese food in Chinatown. If you're in the neighborhood you should give it a try, but it's not that different from any Chinese restaurant that you need to go outta your way to get there…But it's good for big parties, it's very roomy. I looked this place up and noticed a lot of people wrote about this place having good Dim Sum, I might do that one day…until then take a peek at my dinner that night…
You know the deal, after the jump…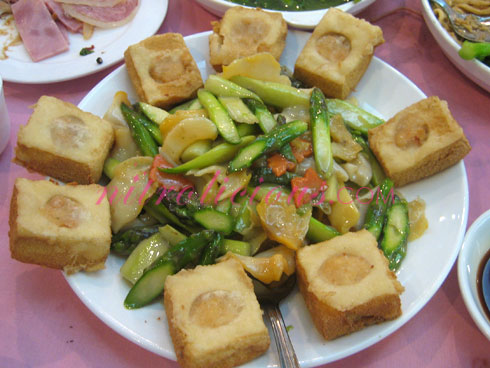 Fried bean curd with mixed vegetables – this was so so…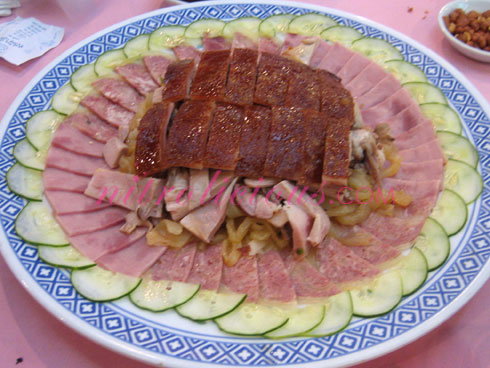 Roasted pig, ham and some other meats (forgot what it was)…not bad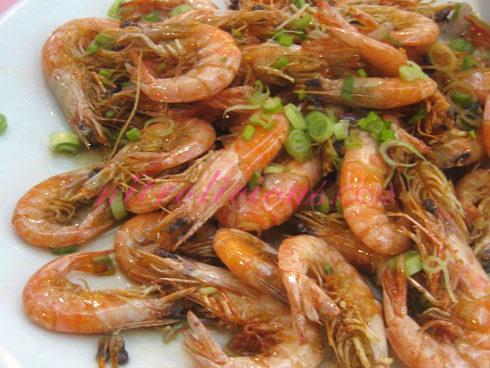 Shrimp – this was gooddddd…I ate a lot of it haha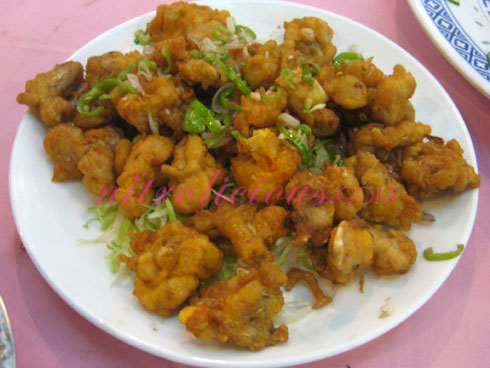 Salt & pepper frog – if you've been following my food habits, I always get this…pretty good here too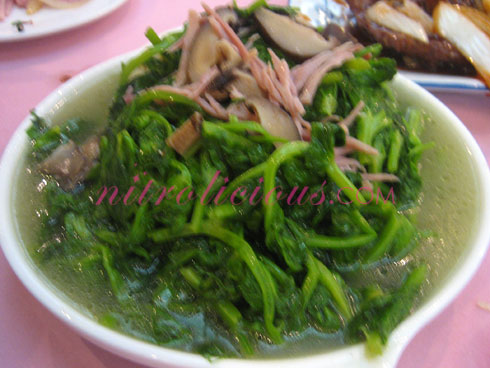 Snow pea leaves cooked in soup and ham – pretty good too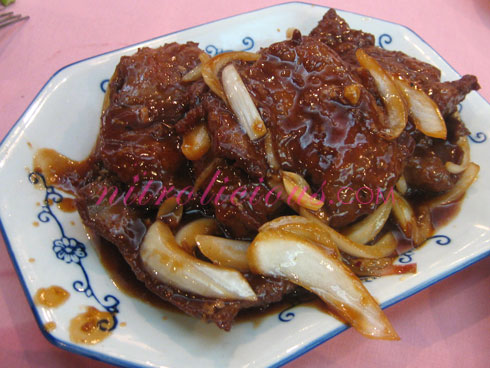 Chinese style steak – one of my all-time favorite dishes too…not bad here but I had better at Noodle Town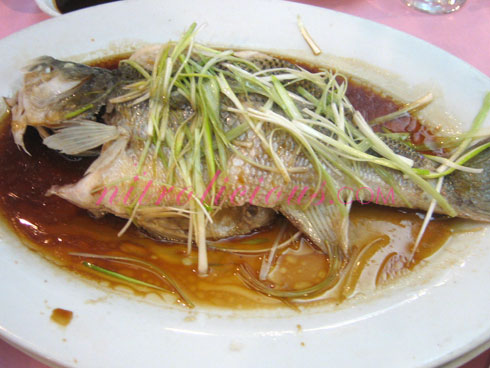 Fish – dunno what kinda fish this is but I ate basically all of it, go figure haha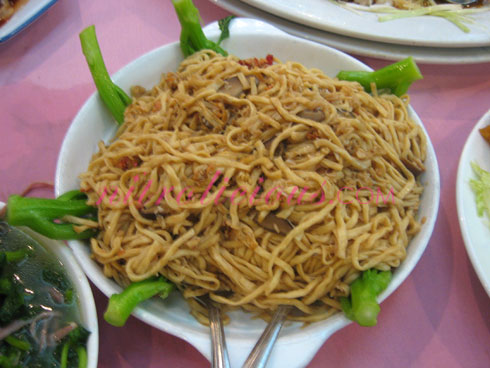 Crab meat with noodles & vegetables – gooood
Categories: eats
Tags: