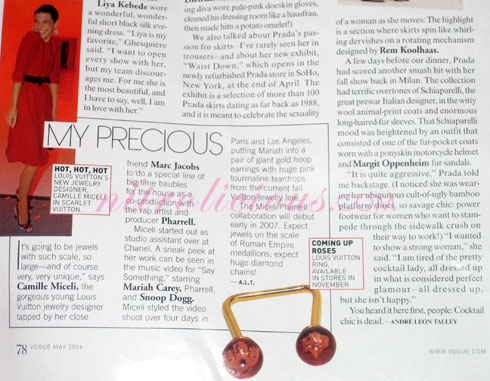 Rapper and producer PHARRELL WILLIAMS is teaming up with fashion label Louis Vuitton to design a special line of jewellery.

THE NEPTUNES star was selected by designer MARC JACOBS to team with jewellery designer CAMILLE MICELI for the collection. Miceli recently styled MARIAH CAREY for her music video SAY SOMETHIN', which also featured Pharrell and SNOOP DOGG. The video was shot over four days in Los Angeles and Paris, France.

Miceli explains the range, "Is going to be jewels with such scale, so large – and of course very, very unique."

The Miceli/Pharrell collaboration will debut in early 2007. – netscape news
Oh DAMNZ! I can't wait to see this collaboration! Still got a bit of time, but good things are worth the wait, right?! Pharrell has always been a fashion icon, his previous designs along with Nigo for LV for the sunglasses line was pretty hot don't think this will be a disappoint neither.
Say Somethin' video & picz after the jump…
DObtTp4oSWs
Mariah Carey ft. Pharrell & Snoop Dogg – Say Somethin'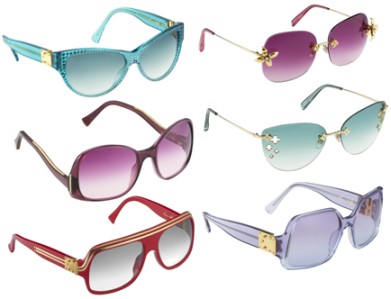 Pharrell x Nigo Sunglasses for Louis Vuitton
Categories: celebrities jewelry/accessories
Tags: