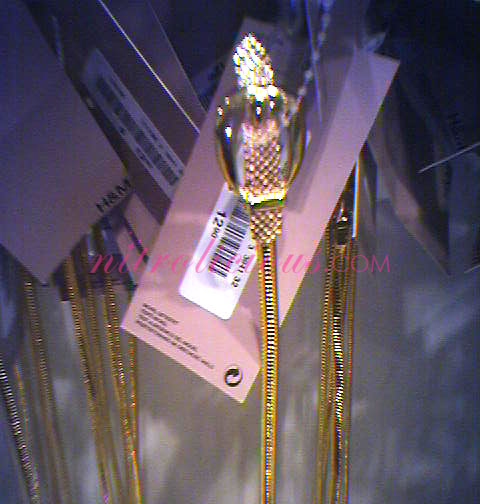 H&M What's in store for May 16, 2006…
H&M changed their look of the store when I went in on the 16th, it's very "summer" looking. A lot of sand, trees and the mannekins are in bikinis and shorts. I didn't get much this time around, I think I go there too often hahah
I luv this belt, it's a skinny gold belt and it's a stretchy material. It looks real nice with dark jeans.
More after the jump…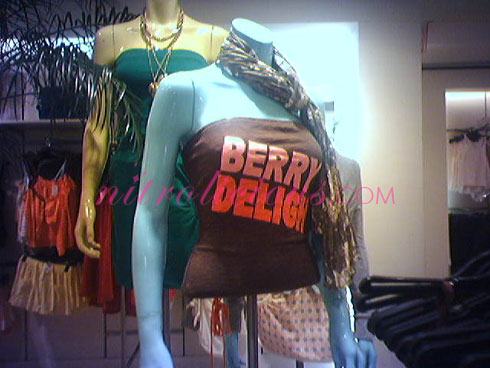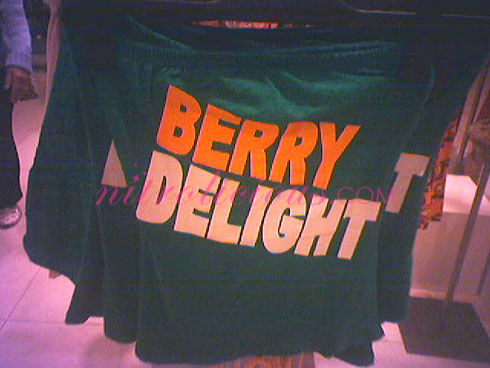 I got this white jumper (shorts)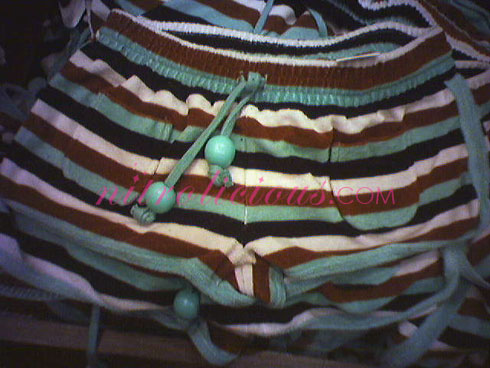 Got these white plastic aviators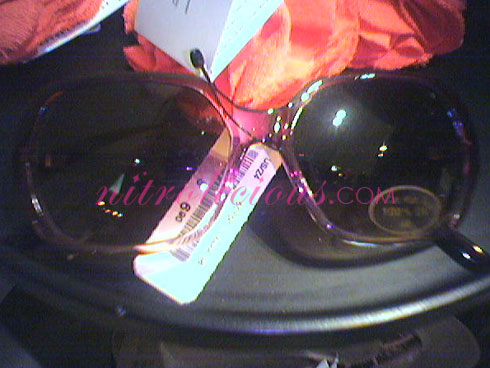 Got these too, they remind me of Nicole Richie everytime I look at it haha, it's purple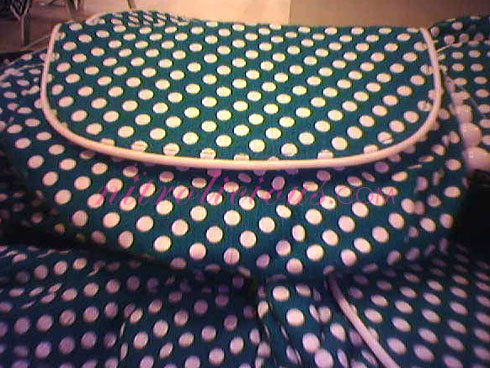 Got this makeup bag, even though I don't wear makeup it's a great pouch with a mirror on the reverse of the flap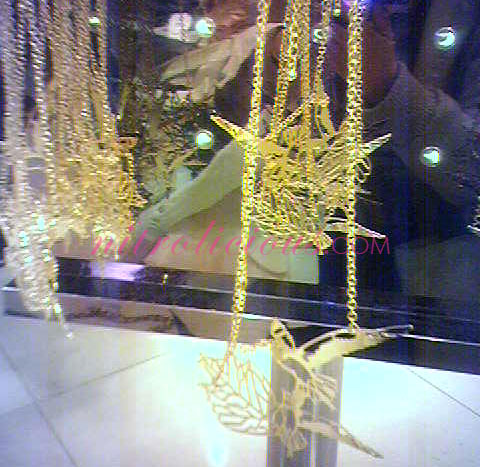 Got this gold birdy necklace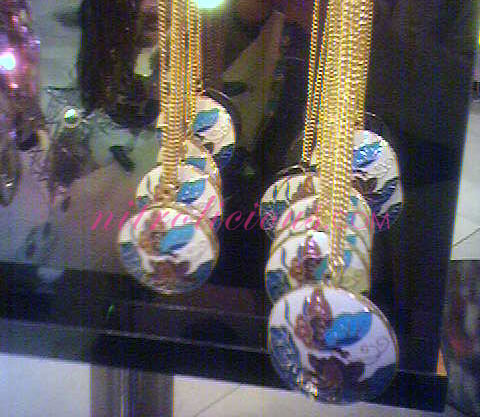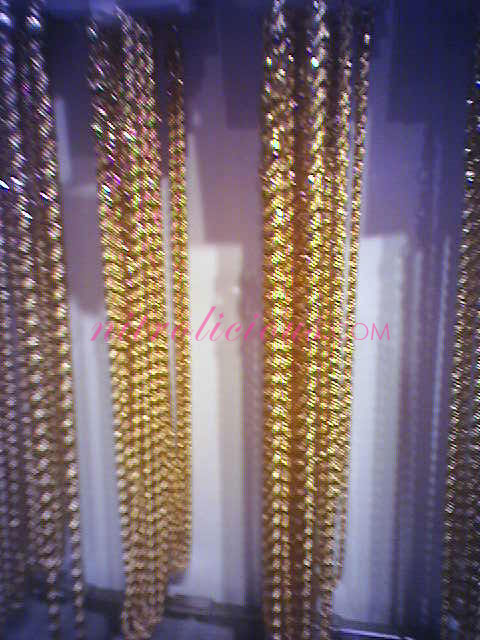 Gotta luv the gold chunky chains

Got the matching chunky bracelet as well

Remember the fishy necklace? Got the matching earrings haha I don't wear them together!

I luv these gold heart earrings, they're pretty big too…just how I like it
Categories: h&m
Tags: