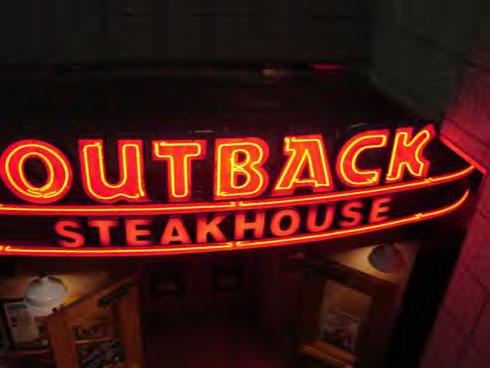 Outback Steakhouse
60 W. 23rd Street
New York, NY 10010
212.989.3122
The Scene
Boomerangs, Aussie flags, kangaroo portraits and faux aboriginal art honor the homeland's wilderness, but Outback delivers a polished version of rusticity with varnished blond-wood booths with matching wainscoting and casually uniformed waitstaff. Besides more than a half-dozen cuts of steak , diners can pick from large-portioned entrees like ribs, chops and shrimp or chicken "on the barbie." The Bloomin' Onion, a large onion dipped in batter and deep-fried, is an appetizer with a following.
I've been to Outback several times already, this location is the first. The one in Hong Kong is not bad also, went there few times when I was visiting. I luv the cheese fries and clam chowder there and of course my pasta, haha I luv pasta. Portions are HUGE, so don't over order.
More after the jump…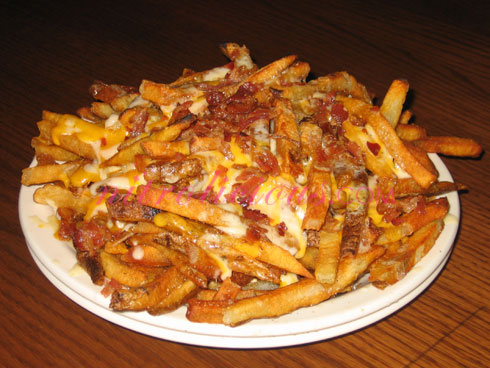 Aussie Cheese Fries – Aussie chips topped with Monterey Jack and Cheddar cheeses and bacon, served with spicy ranch dressing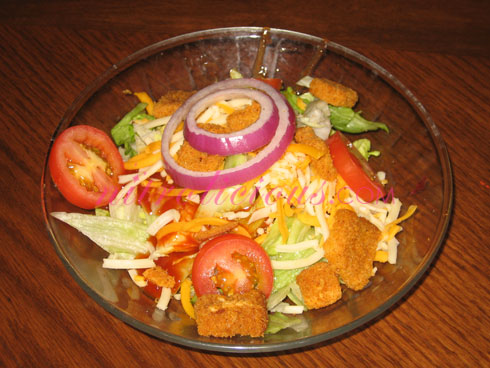 Some Salad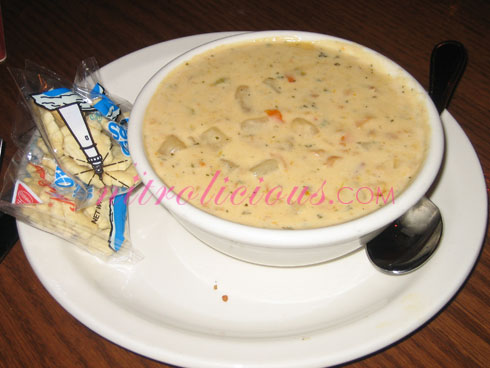 Clam Chowder…damn craving for it NOW!!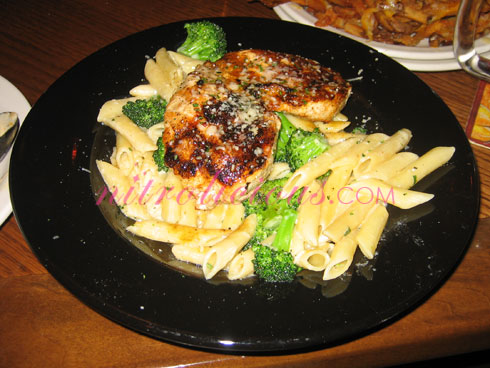 Walhalla Pasta with Grilled Chicken – Pasta tossed with fresh steamed veggies and grilled chicken in an Alfredo sauce, topped with parmesan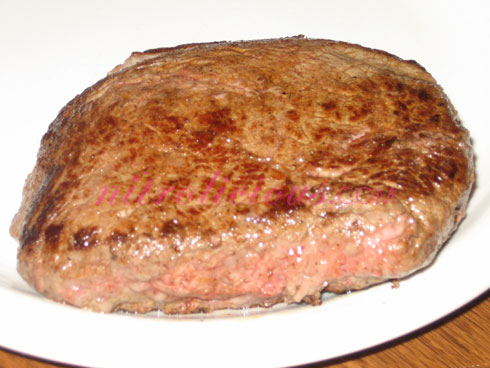 Outback Special® – A 12-ounce or 9-ounce center cut sirloin, seasoned and seared to perfection.
Categories: eats
Tags: