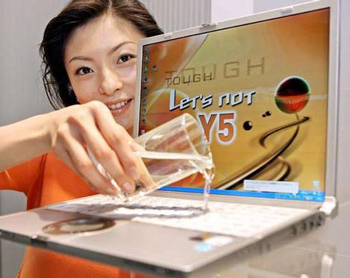 This is pretty damn innovative & amazing haha, I definitely need that! I be eating & drinking on my computer…oops! The best products are always in Japan!
Excerpted from Digital Trends: The Letsnote CF-Y5 notebook (Japanese) offers a 1.5 GHz Intel L2300 Core Duo processor, a 14.1-inch 1,400 by 1,050 pixel display, up to 1 GB of RAM, 802.11a/b/g wireless networking, up to 60 GB hard disk storage, built-in Ethernet, a DVD burner, a PC slot, SD expansion, and VGA output. Impressive enough, but when you add in that the unit is designed to withstand an impact of up to 220 pounds plus a special waterproof sheet and drainage system which protect the hard disk, logic board, and other internal components from damage from small amounts of water or other liquids, it's a pretty intriguing design.

Unfortunately, the CF-Y5 is only available in Japan right now (at prices if ¥265,000, which is about $2,300) but you can expect to see some of the features migrate to the North American versions of the ToughBook line.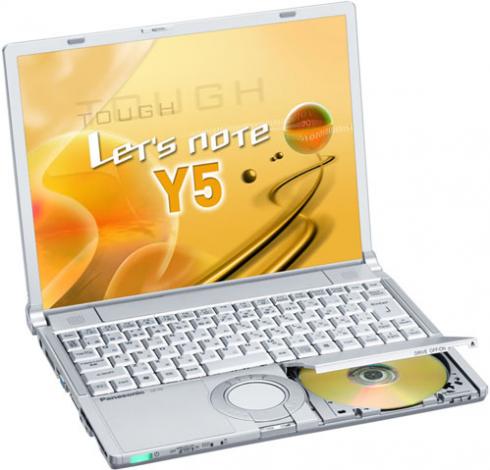 Categories: entertainment/events
Tags: