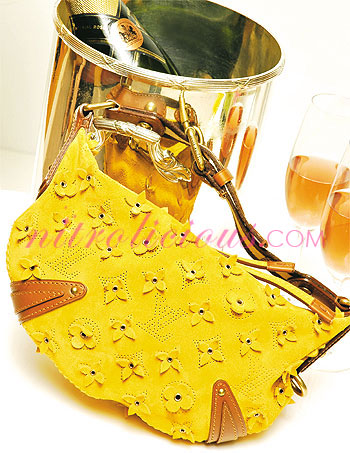 Limited Edition Louis Vuitton Pochette Onatah Bag looks sweet & gurly.
The bag is made in Italy and was inspired by Iroquois mythology, created by Marc Jacobs.
crafted in suede and delicately decorated with Monogram flowers
lambskin lining, tinted cowhide trimmings, cotton and polyester strap
antique gold finish brass zipper, flat interior pocket decorated with the Louis Vuitton badge made of tinted cowhide
tinted cowhide double gusset, decorates and protects the bottom of the bag
D-ring to attach accessories
According to WWD:
Bubbles, Baubles, Bags: Core Products Drive LVMH Sales Up 15%

PARIS — LVMH Moet Hennessy Louis Vuitton continues to shine as first-quarter sales vaulted 15 percent, thanks to lusty demand for champagne, status handbags and antiwrinkle creams.
That's insane, when you know the bags are getting more expensive everyday! And more expensive when it's so called "limited edition" haha, may be you can just wait a bit and it will become a general release…oops! O wells I guess we all don't care what it takes, we just gotta have the luxury eh?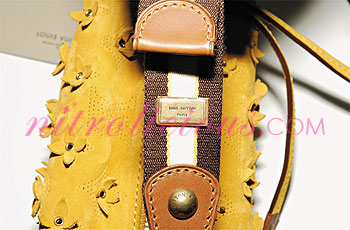 Categories: handbags
Tags: