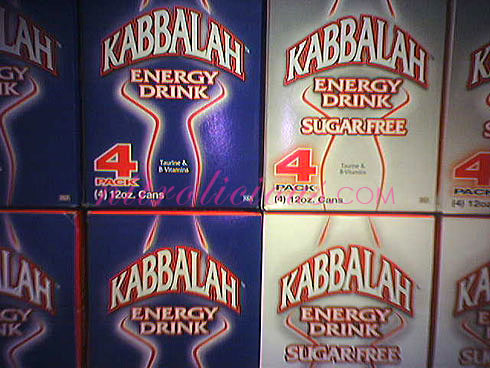 The Kabbalah Energy Drink
Kabbalah Energy Drink is a delicious citrus fusion which contains essential vitamins and amino acids that pick you up and keep you going. Kabbalah Energy Drink is a refreshing source of positive energy for your busy lifestyle…so whether you need to take your dog for a walk, study for finals, bar-hop with friends or just need a second wind at the office, reach for Kabbalah Energy Drink. Also available in a low-carb Sugar Free variety!
Are you kidding me?! I never tried this but I'm very curious haha, if anyone tried this holla at me! You can cop these at your local Duane Reade.
Categories: eats
Tags: