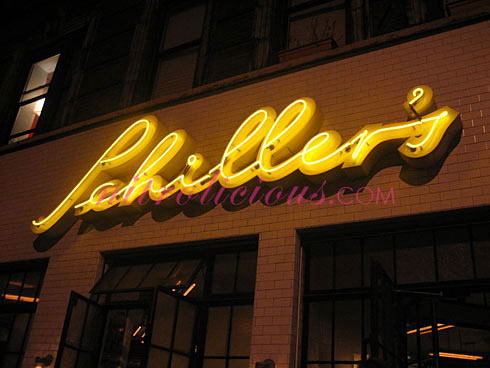 Schillers
131 Rivington St
New York, NY 10002
The Scene
Owner Keith McNally should bottle his formula: Uber-chic Balthazar and Pastis have long been the default hangout for the famous and fashionable. Here, he succeeds again. Wine bottles painted with prison-block letters line the walls; cool, flattering light streams through north-facing windows; and busboys with Heimlich maneuver instructions printed on their T-shirts–it's a downtown bistro aesthetic that makes every diner feel chic. Service is good and usually swift.
This is place is one of my top 5 favorites! It has the BESTTTTT mac & cheese w/ bacon in the whole wide world haha! NO JOKE I'm craving for it at this moment!! Thanks to Mr. Poo for taking me there we've been going there regularly!! But the wait can be pretty long, but it's definitely worth it. I love it…
More pics after the jump…
Macaroni & Cheese w/ Bacon – DA BOMBS!!!!!!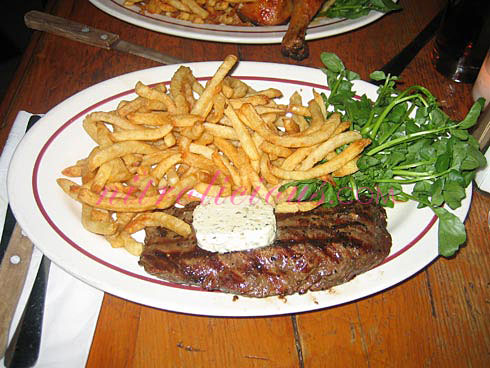 Schiller's Steak Frites w/ French Fries – LUV, I always eat this haha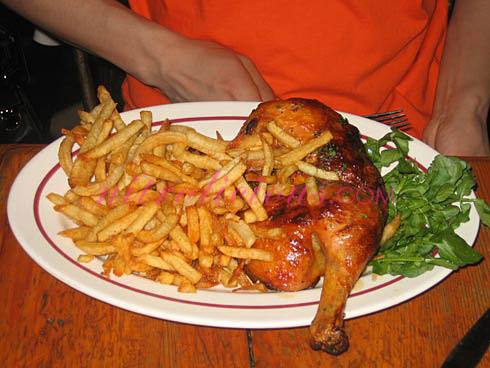 Rotisserie Chicken w/ French Fries or Roasted Potatoes – LUV this also!!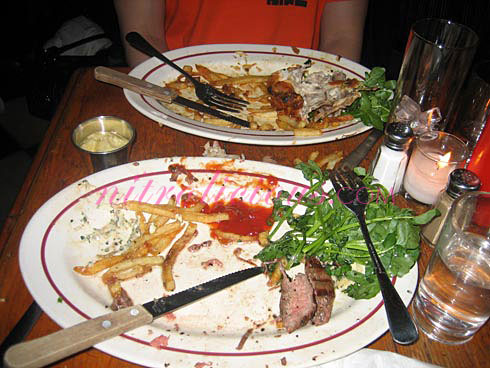 ALL GONE!!!!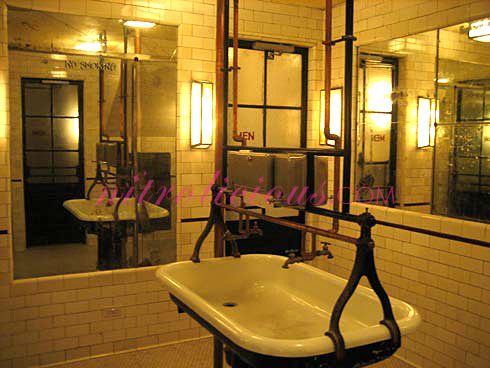 The bathroom is very important in a restaurant, and this one is quite unique!
Categories: eats
Tags: