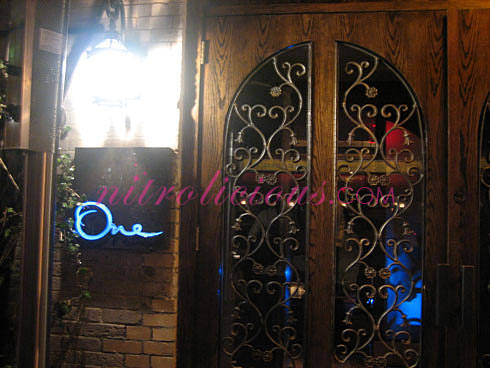 One Little West 12
1 Little West 12 Street
New York, NY 10014
The Scene
One has the best of both worlds in the Manhattan restaurant and nightlife scenes. Excellent food, amazing ambience, great music, style & fashion. On every level…One is the perfect venue for your night out, event or party and assures a beautiful fun filled night in the hottest area of the city.
One is a very trendy & stylish restaurant with nice decor and the food was pretty good. It is directly across from Pastis in the meatpacking district. It starts getting crowded after 7PM so be sure to make your reservations before you go! I definitely recommend this place!
More pictures after the jump…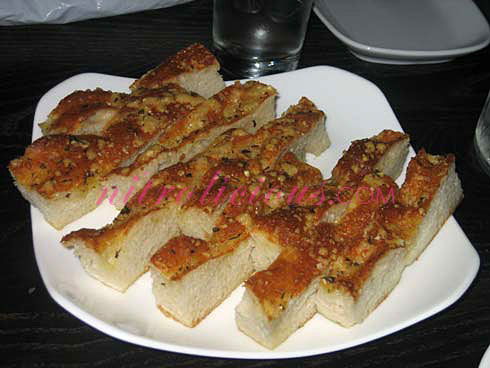 Bread on the house – really good bread!!

Crispy Calamari with Garlic Aioli, Oil Cured Olives, and Preserved Lemon – gotta have the fried stuff in the meal haha, nuttin special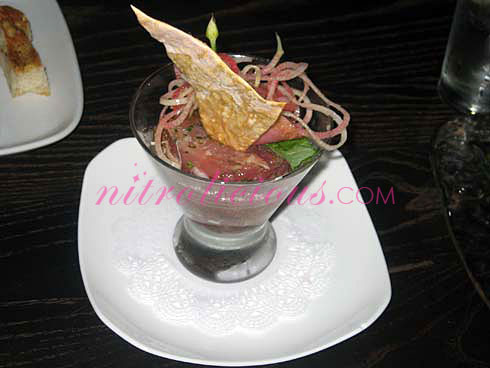 ONE Tossed Salad, Cherry Tomatoes and Sunflower Seeds – didn't eat this

Big Eye Tuna Tartare with Soy, Wasabi, and Marinated Watermelon Radish – didn't eat this neither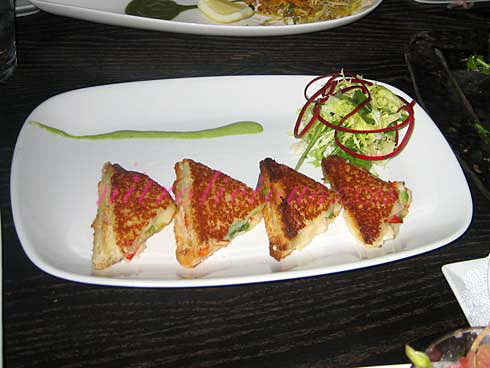 Lobster Melt Toasted Brioche, Avocado, and Swiss – this was off the hook! They weren't cheap about the lobster, it was big chunks!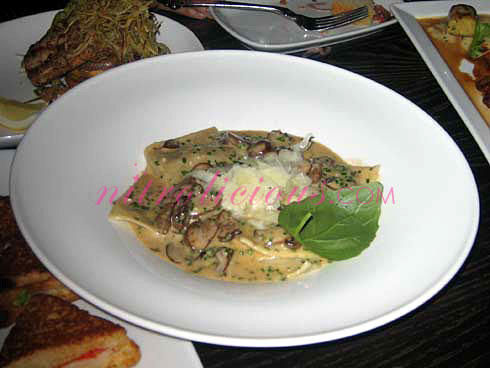 Ravioli of Wild Mushrooms – pretty good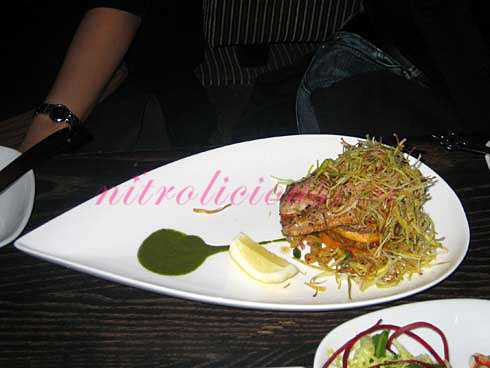 Pan Seared Mahi Mahi Swiss Chard, Sweet Potatoes and Charmoula – no one liked this, so don't order this, its really bland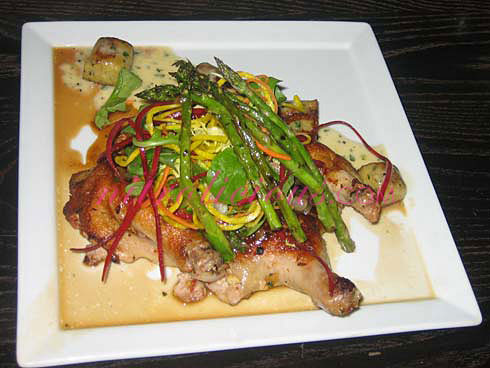 Brick Roasted Baby Chicken with Brussels Sprouts, Smoked Bacon and Gnocchi – this is pretty damn good!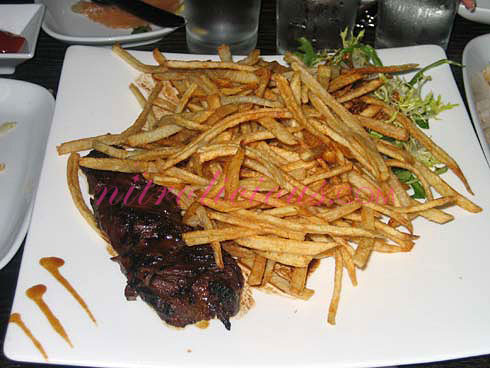 Hanger Steak with Crispy Shallot, Herb Salad, Fries – this was good too!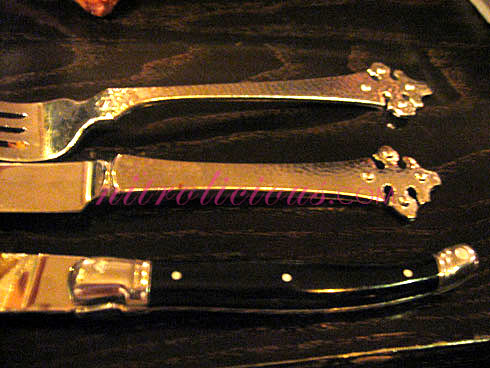 Love these…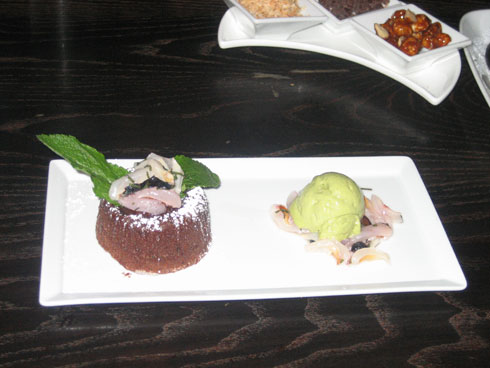 Molten Chocolate Cake with Green Tea Ice Cream and Lychee Nuts – not bad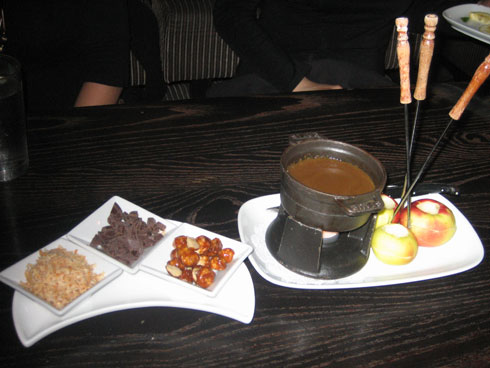 Caramel Apple Fondue with Valhrona Chocolate, Toasted Coconut and Macadamia – somethign different from chocolate fondue, first time I had this. It's not as sweet as it looks, pretty good!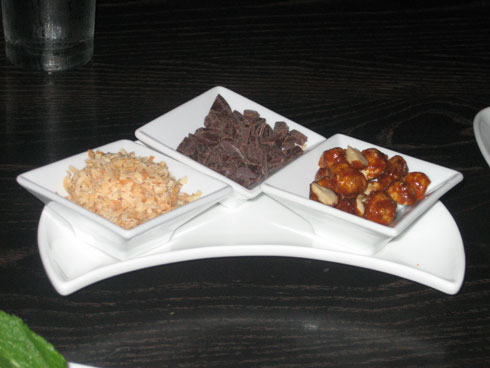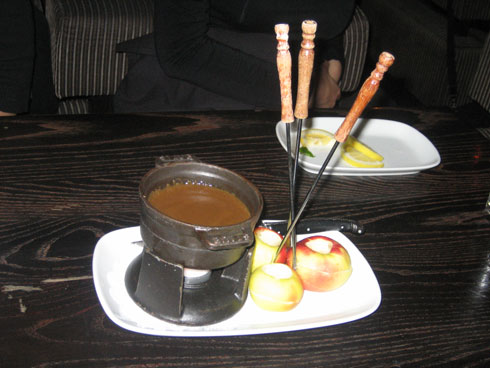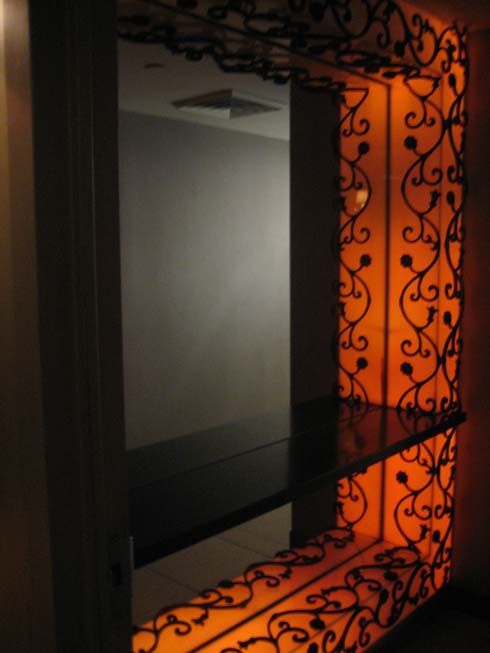 Inside of the bathroom, it's quite romantic haha
Categories: eats
Tags: