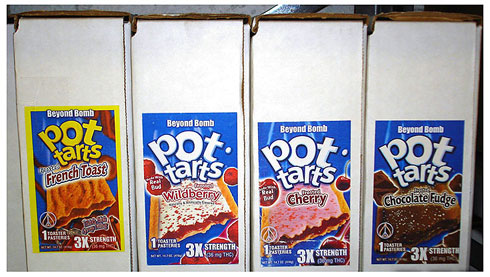 Drug Ring Sold Pot-Laced Candy, Soda, Pot Tarts, Toka-Cola, Munchy Ways seized in DEA raids…

MARCH 17–A California drug operation manufactured marijuana-laced candy and soft drinks that were packaged to resemble popular products like Jolly Ranchers, Milky Way, and Pop Tarts. The pot ring, busted yesterday by Drug Enforcement Administration agents, was headquartered in Oakland and allegedly headed by Kenneth Affolter, 39, who was one of 12 alleged dealers nabbed. DEA raids at indoor pot-growing facilities turned up the marijuana-infused products, which carried labels such as Toka-Cola, Pot Tarts, Puff-A-Mint Pattie, Stoney Ranchers, Munchy Way, and Buddahfinger. A DEA spokesperson told TSG that the pot was baked into chocolate bars and hard candies and that the soda contained concentrated hash oil. A label on the ring's Nestle Crunch knockoff describes the item's ingredients as "milk chocolate with crisped rice dipped in hash oil rich chocolate." Some of the seized items can be seen in the evidence photos on the following pages. In a statement, DEA agent Javier Pena noted that Affolter's pot ring, which operated under the name Beyond Bomb, was "not only illegal, but potentially tragic," since "innocent children will somehow get their hands on these products and think they are just normal candy or soft drinks."
DAMN! I gotta admit, they did a pretty damn good job, it looks mad real haha. The names they came up with is amazing, way too funny!!! I can't get enuff of it haha. I know some of you guys want some of this, don't front!
via The Smoking Gun
More candy & soda after the jump…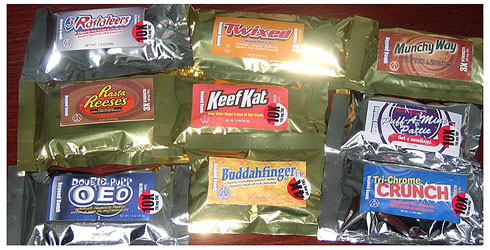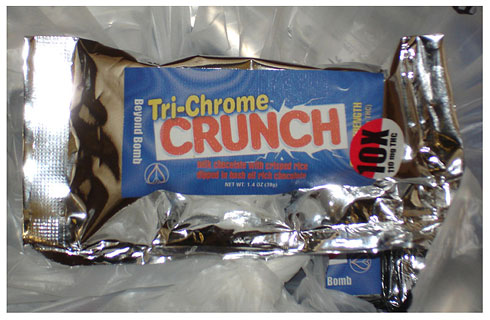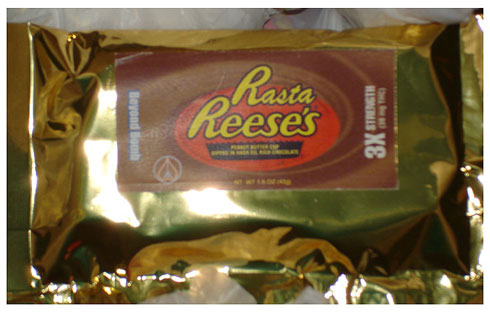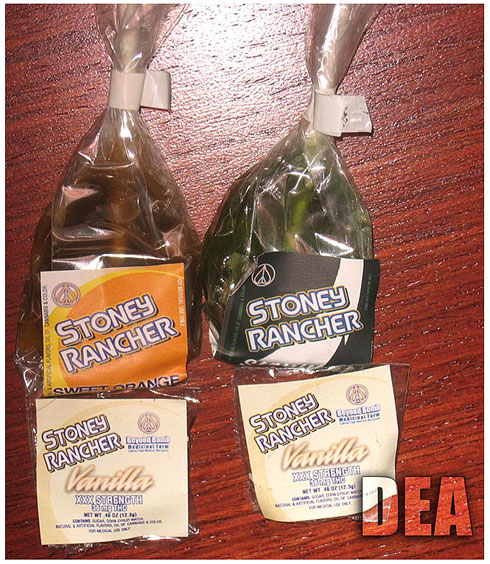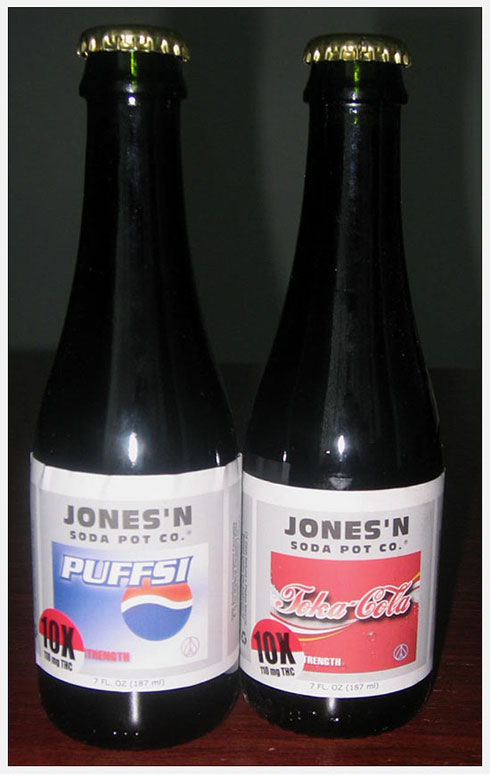 Categories: entertainment/events
Tags: