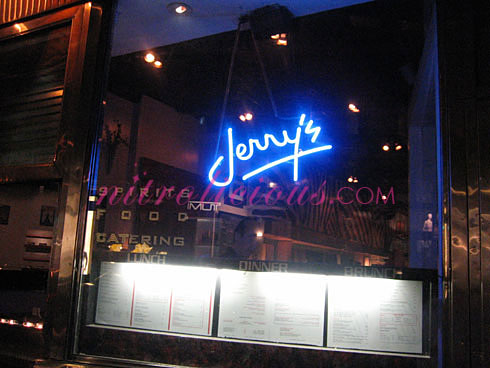 Jerry's
101 Prince St
New York, NY 10012
The Scene
Jerry's could be called a diner with a college education. With its sleek black bar, vintage tile floor, artsy photo gallery, red banquettes, candlelight and swathe of leopard-pattered wallpaper on one wall, you know that the blue plate special will include cilantro. Locals have claimed this place as their late-night clubhouse.
My first time going there was when Trish came to NYC to visit, in Oct 2005. Since then I'm a regular here, the food is soooo damn good…well I only eat a few dishes in there everytime I go. I'm a very picky eater haha.
See our meal after the jump…

Bread & olive oil that starts you off – it's on da house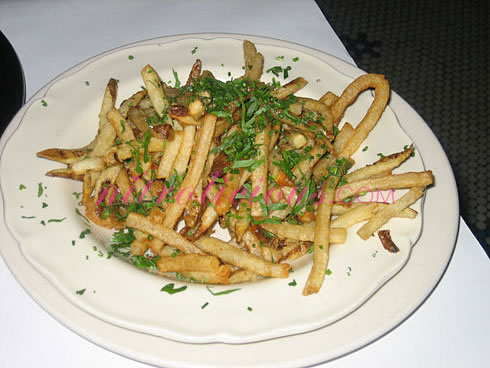 Vinegar & Herb Fries – MY ABSOLUTE MUST HAVE…off da HOOK! I literally crave for it everyday!!!

Penne & Chicken cooked in extra virgin oil – omg luv! Damn, I want it NOW!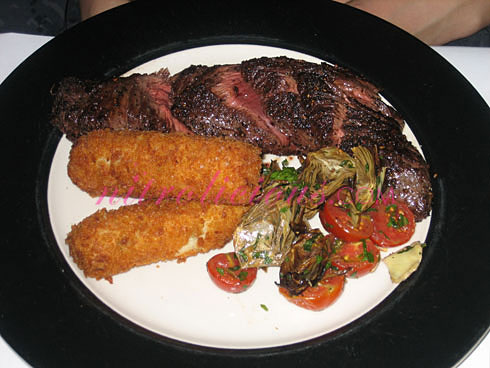 Hanger Steak (forgot the exact name) – it was one of the special of the day, it was aiight.
Categories: eats
Tags: