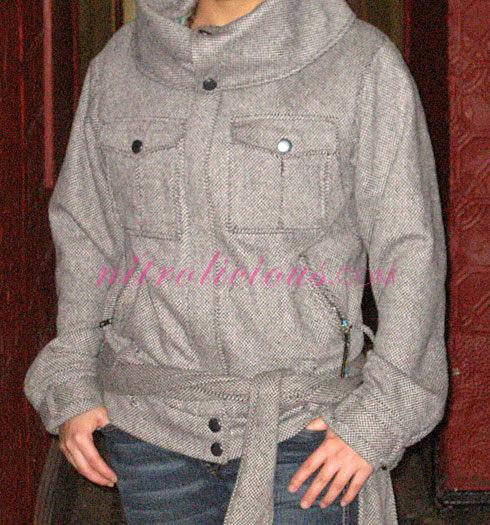 Didn't get a chance to post this, the weather has been changing all the time. Feeling a bit sick, blah!
This H&M jacket is one of my favorites! It's so versatile and goes with almost everything. I always get gurlz asking me where I got it, but sorry to break the news – it's SOLD OUT. Been out for a hot minute already, so good luck with finding it.
Jacket: H&M
Top: H&M
Necklace: H&M
Jeans: Diesel
Boots: Topshop Over-the-knee boots
Bag: Balenciaga Classic Bag in black (not shown)
Complete look of the outfit after the jump…

Luvin' green this season…

Luv these Topshop over-the-knee boots to DEATH! They are so comfortable and can make any outfit look hot haha!
Categories: outfits
Tags: