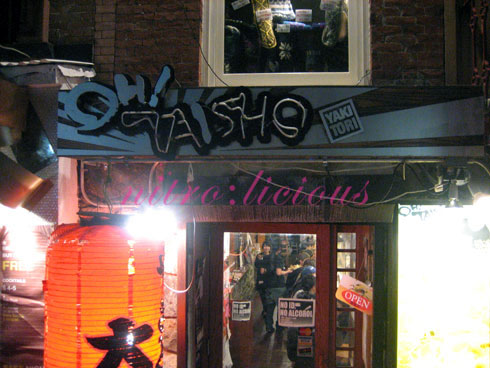 Yakitori Taisho
5 St. Marks Place
(between Second and Third Aves.)
New York, NY 10003
*I went to the new Taisho,
located like 3 restaurants down, on the same block.*
The Scene
Taisho is a cramped, dingy subterranean space lined with tin foil, old calendars, and smoke stains. It is also so insanely cool that local Japanese kids (themselves insanely cool) will wait 45 minutes for a table here rather than walk down the street for an easy seat at any of the other yakitori copycats on St. Marks Place. Of course, it's not just a manically friendly atmosphere or semi-secret slice of Tokyo they're after—the food rocks, too. — Matt Gross
One of my favorite spots to eat – yakitori! Whether it's for dinner or midnight snack, this is place is off da hook!!! Good price and good atmosphere, but on weekends be prepared to wait, mad heads be hitting this spot. But it's definitely worth the wait! No other spot can compare, this place ain't no high-class spot but all that matters is that it's oiishi!
More food after the jump…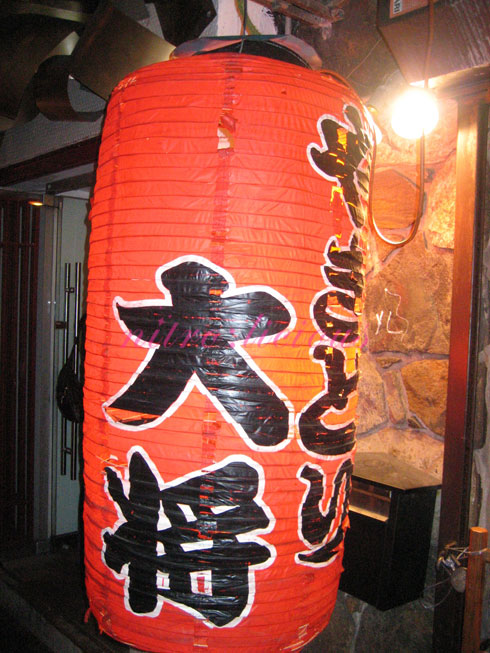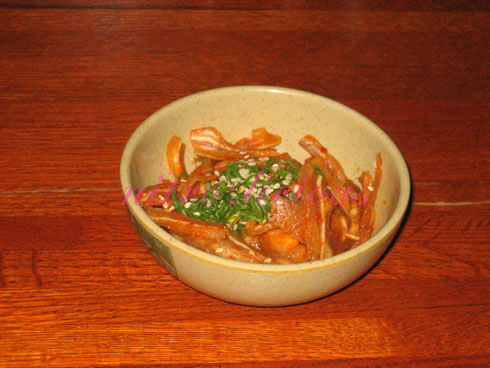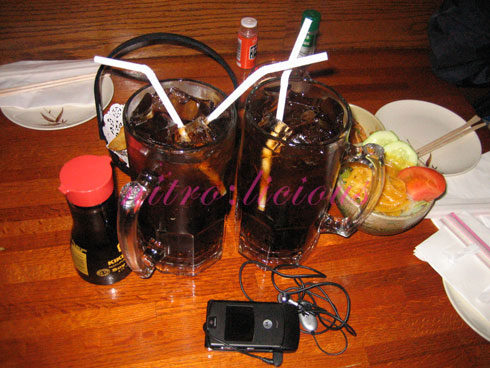 X-LARGE Cokes (phone for sizing)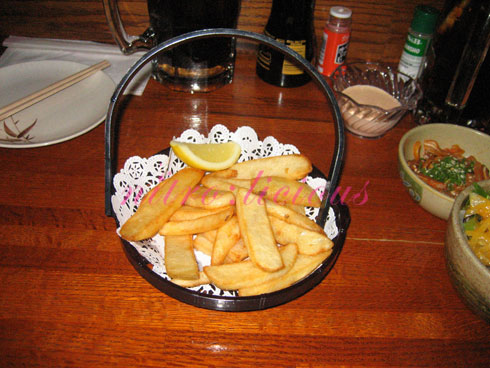 Steak fries are the best with mayo, trust me!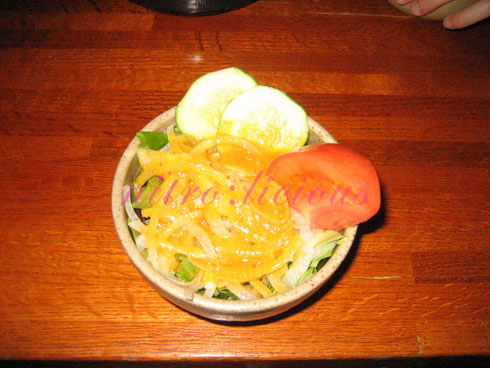 Yakitori – beef, bacon with scallop & bacon with mushrooms

Grilled squid – my favorite, a must have!! So DAMN GOOD!!

Ageshi Tofu – pretty good too…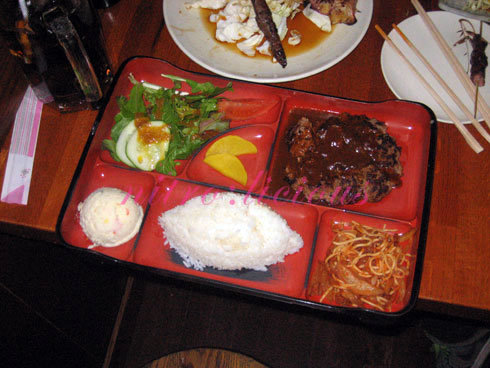 Hamburger Box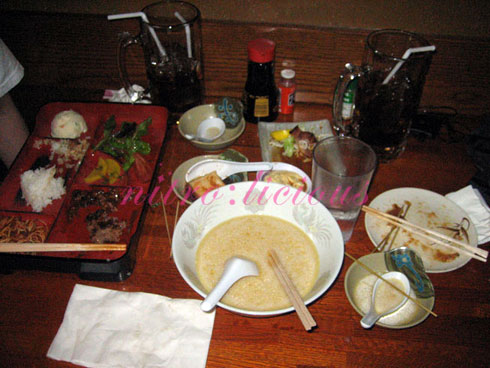 Ramen – all done hahaha

Dessert menu – not big haha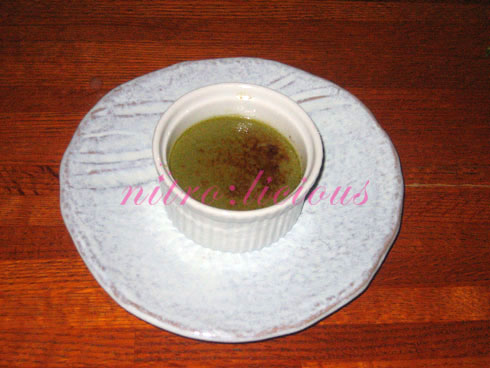 Matcha (Green Tea) Brulee – not that great, too sweet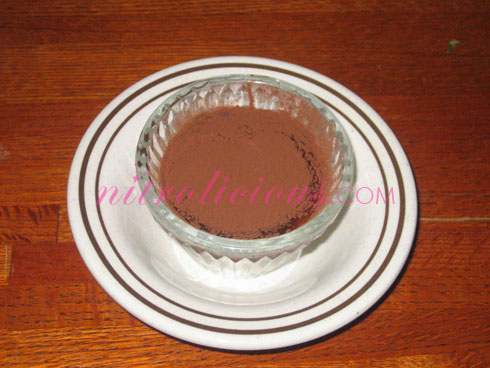 Blancmanger – i liked this!

The OG Taisho
Categories: eats
Tags: