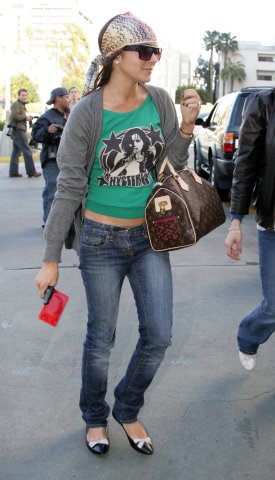 A couple of weeks ago, rumors were flying around claiming that triple threat Lindsay Lohan had managed to grab a hold of a new Louis Vuitton campaign and be LV's new face. Unfortunately, it appears as if for some unknown reason, LV bosses have decided to make actress Naomi Campbell the designer brand's new face.

The label's designer Marc Jacobs is close friends with Lohan and was pushing for her to represent the label. "Marc is great friends with Lindsay and she loves his clothes so it was no surprise rumours were flying that he was pushing his French bosses to get her to star in their campaign," a source said. "But they thought Lindsay was too American for their global brand."
Dropping LiLo and replacing Gisele Bundchen with Naomi Campbell? What, that's crazy! Just don't piss Ms. Campbell off or she'll just knock you out with her LV bags haha…oops!

Categories: celebrities
Tags: