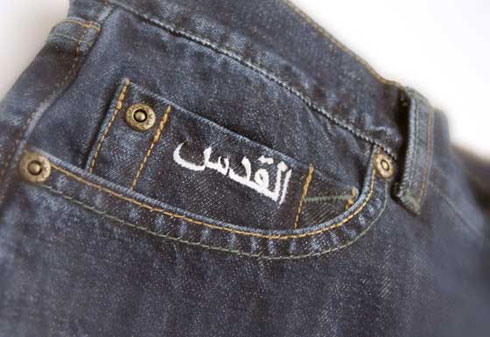 Who are Al Quds Jeans?
"I am AL QUDS jeans, the jeans of choice for Islam as the inspiration comes from here and it is to this world that they refer.
The precious stimuli and suggestions that come from the sacred Arab World and from ordinary, every day life are captured and brought to fruition in AL QUDS jeans satisfying the needs of a couture fashion line which arises from the most "cultural" gesture of the street: jeans made to pray in, jeans for those who choose a different path. It is a wider concept because it is a step made for the World, seductive original and distinguished.
This line is therefore serious, looked for with discretion, natural elegant and not ostentatious. This is reflected in the care and attention to detail, from the denim material to the design which offers the comfort necessary for everyday wear.
A new expression for an old tradition; a way to express your origins and show them."
I find that Islamic words on clothing are quite popular, but didn't realize this small Italian company printed them on denim. I luv their logo (Islamic words)! I am curious to see how much these will cost. Looks likek they're for men only, but I'm not too crazy about the cut, color and it looks really high-waisted (something in denim I can't stand).
Their products will be available in April 2006…
More photos after the jump…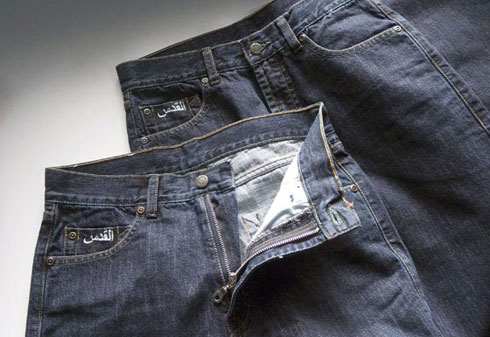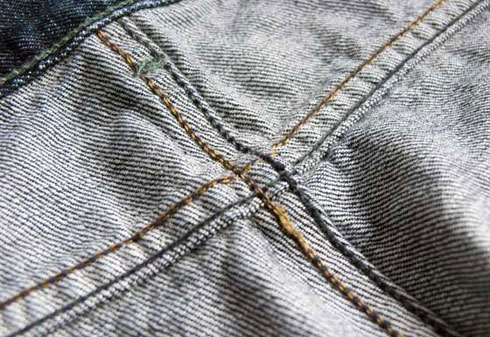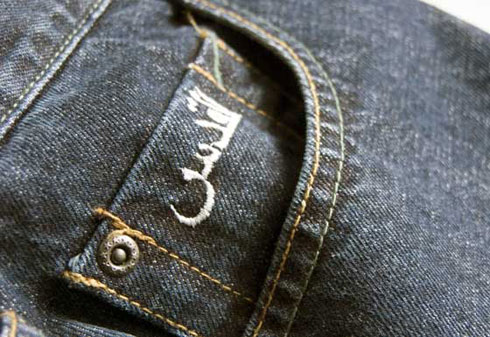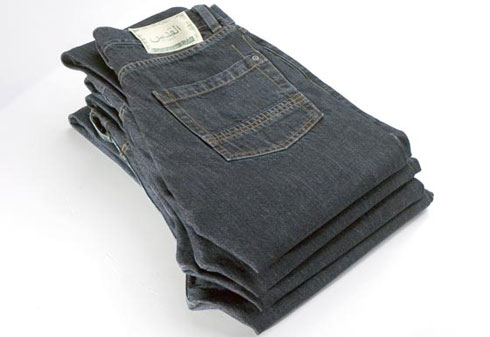 visit Al Quds Jeans
Categories: denim
Tags: