Date: 04.02.2006
Location: Hong Kong
Photographer: Jojo
Here's some more updates Jojo brought us all the way from HK! SEXY in RED!! Those shoes are HOT! They look like the Christian Louboutin Platform Pumps & Steve Madden Lalo Pumps. But of course the CL's are much hotter haha. Since they're both sold out, this may be a good alternative…I hope she got me a pair haha.
*They say bebe on them, but I'm not sure if they're really from them. If you shopped in HK before, you'll know what I mean haha. They copy and use names of brands like you drink water…normal everyday thing…oops. Will confirm later.
More after the jump…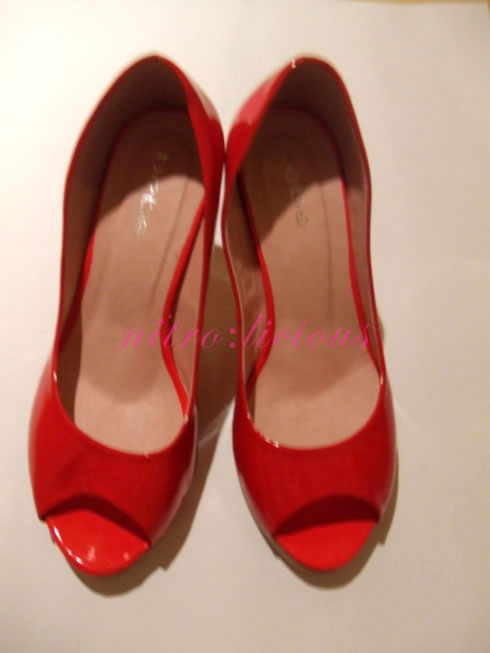 Front view – nice and shiny!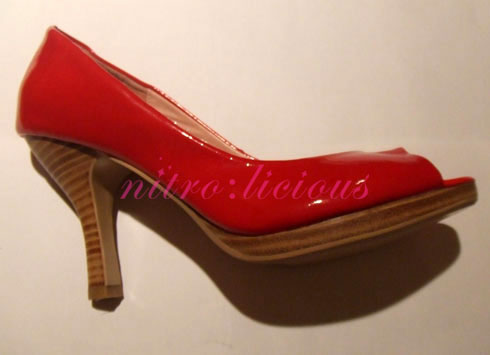 Side view – not as high as the CL's & SM's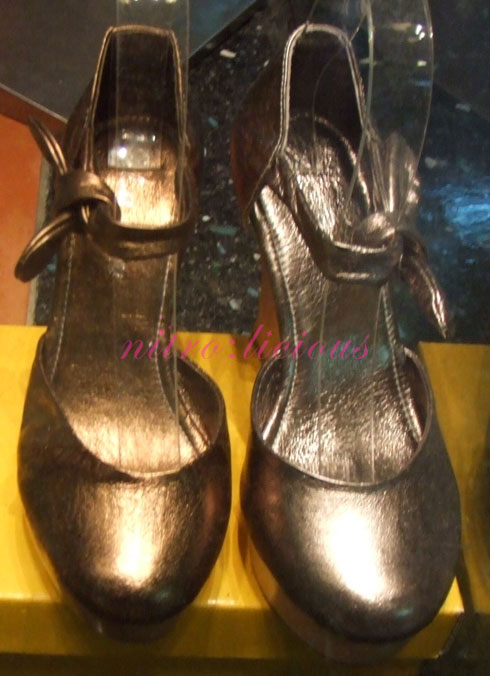 These platform pumps look familiar? They look like the Chloe's Platform Pumps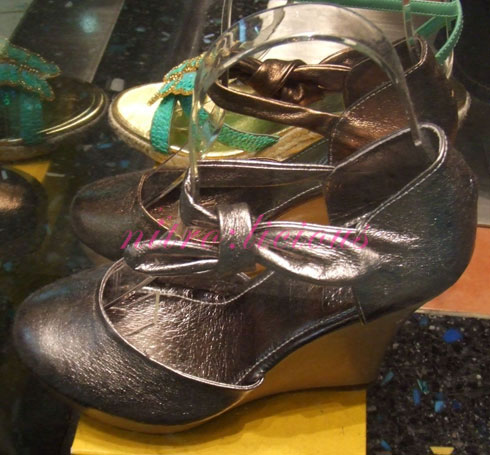 Side view – not bad…

Chloe Platform Pump $670.00 – available at Neiman Marcus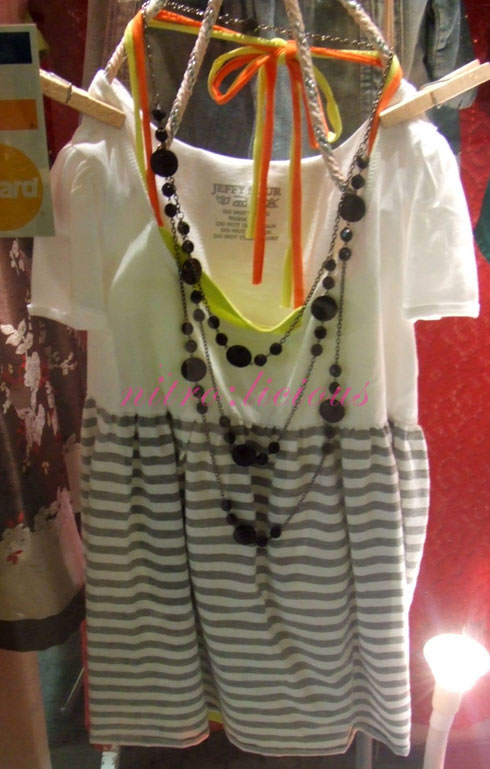 Cute babydoll top she got herself haha
Categories: fashion hong kong shoes shopping
Tags: