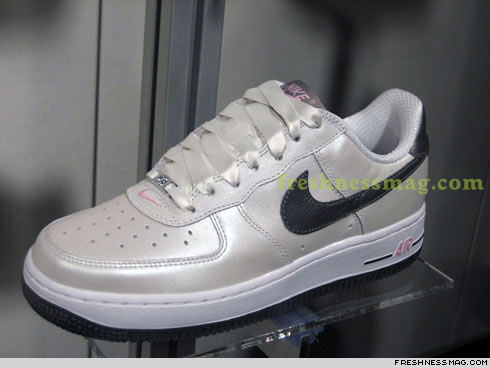 Women's Air Force 1 Premium with Satin Laces and Crystal Studded Lace Lock
– Definitely copping 2 pairs of these…no doubt!
Saw this over at freshnessmag.com, this Spring/Summer's going to be crazy with all these dope Air Force 1s coming out. Peep the Freshness Gallery for the full report on Nike Spring/Summer 06.
Nike finally acknowledged us female "sneakerheads" haha, bringing in some HEAT! I can't wait!!!
More dope Womens joints after the jump.

Fantastic Four Pack – Invisible Women Air Force 1 with see thru front panels
– these are copped too…haha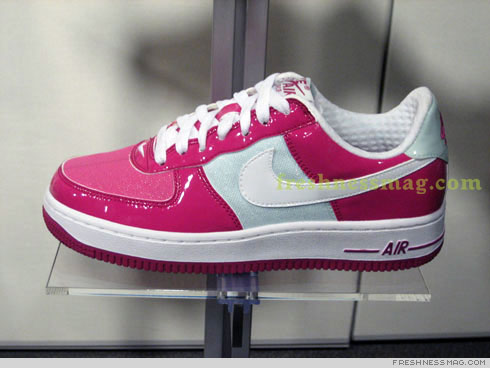 Air Force 1 Premium – Hot Pink Patent
– patent is FIRE in the summer…copped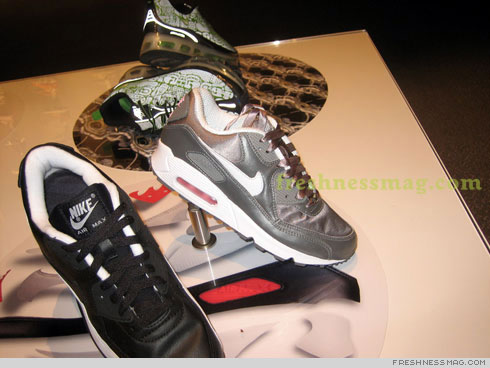 Air Max 90 with Satin
– Satin is the first, yo its hotness…copped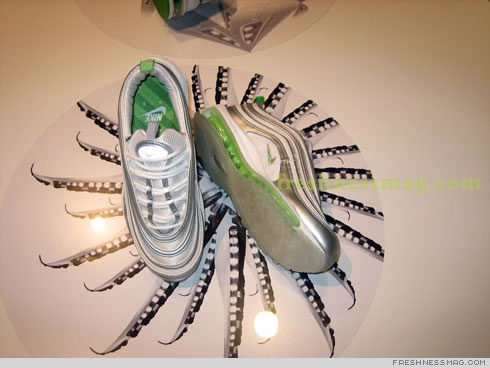 Air Max 97 in Silver and Lime
– These are pretty dope with the lime green…I'm feelin' it…copped haha
Categories: kicks
Tags: