Blue Ribbon Brooklyn
280 5th Ave
Brooklyn, NY 11215
The Scene
Few Park Slope restaurants welcome such a wonderful mix: ladies lunch on long, paper-draped tables under the sprawling dining room's exposed wood beams; 30-something guys lean into the late-night oyster bar, and couples young and old enjoy quiet conversation in the few secluded nooks. Service is smart, casual and accommodating, whether it's your anniversary or your infant's first dinner out.
First time at this restaurant, was kinda iffy about it at first but I'm glad I went! I loved the food, the company and did I mention the waiters are known to be extremely nice? Yes, they are mad nice!
Take a peep at what we ate…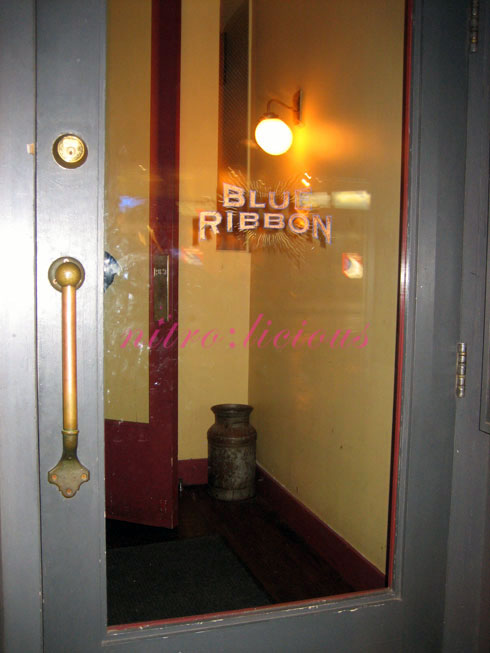 So hungry…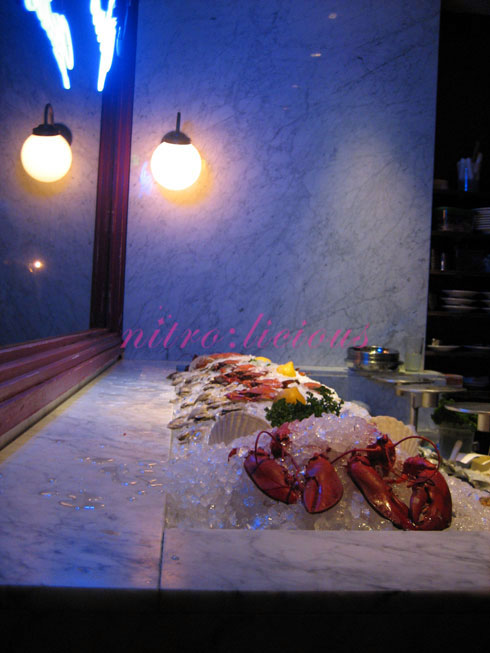 Took this while I was waiting for our table…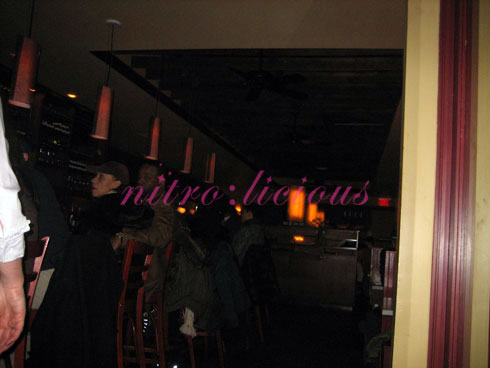 Finally, after 15 mins we were getting seated…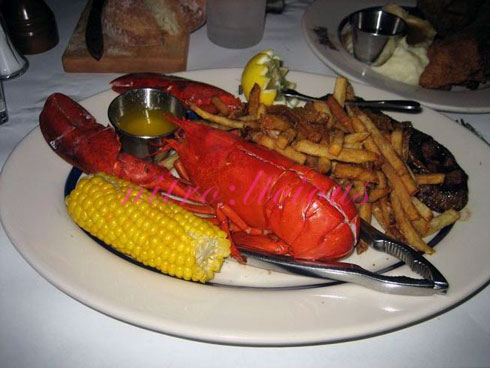 Surf N Turf (Lobster, Steak, Corn on Cob & Fries) – sooooooooooo damn GOOOOOD!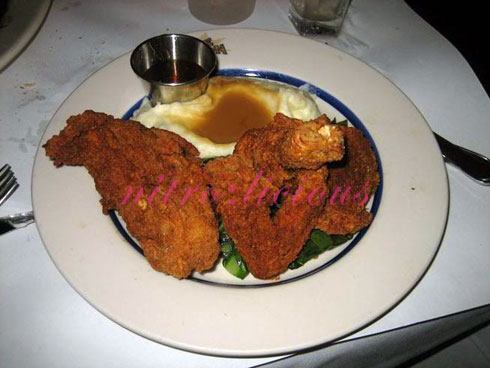 Fried Chicken (with Mash Potatoes & Veggies) – can't go without the fried chicken haha…so delicioussssssss!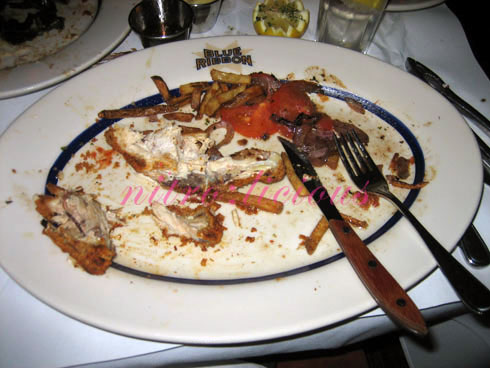 Surf N Turf…all gone…*burp*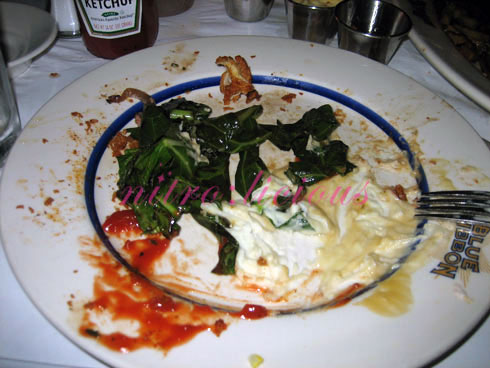 and of course the Fried Chicken was dogged too…felt mad sleepy haha
Couldn't even fit dessert in…I'm definitely going back!
Categories: eats
Tags: