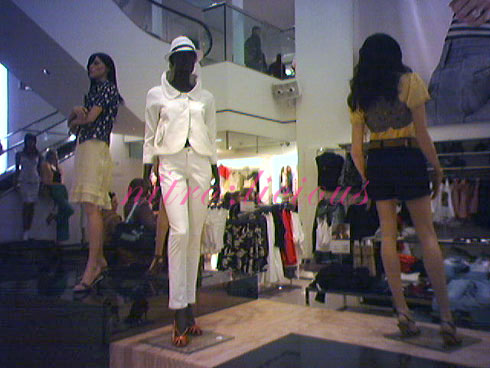 H&M What's in store for March 28, 2006…
Look what the mannequin's wearing…the WHITE jacket that I bought…that everyone likes heehee…
Bought a few cute items…too many new stuff, going broke! Ladies get your a$$ down there quick!

Front – cute sleeveless top…but I don't rock sleeveless haha


back – sorry for the messy bow…haha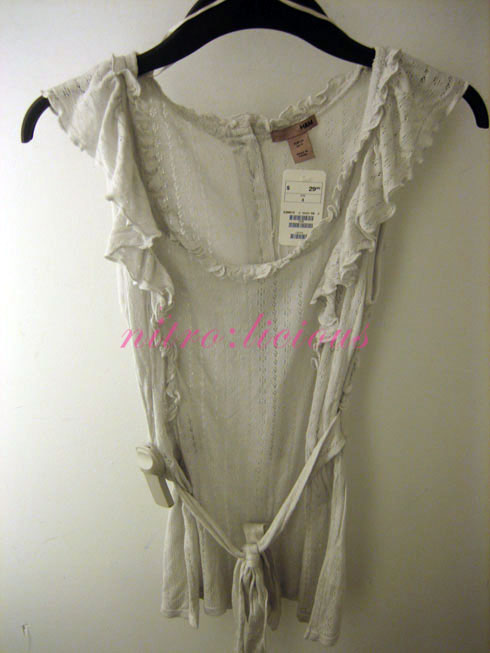 front – similar to the one on top…but the back looks better on this one

back – button down!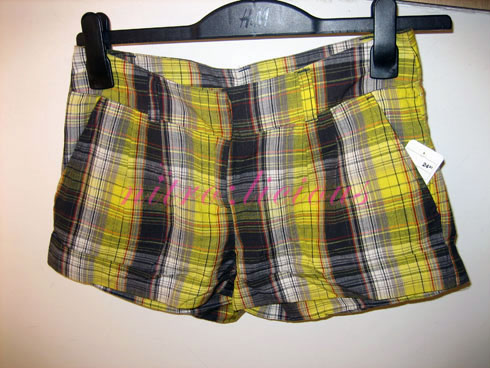 yellow plaid shorts – had to control myself cuz I have over 20 pairs of shorts…ooops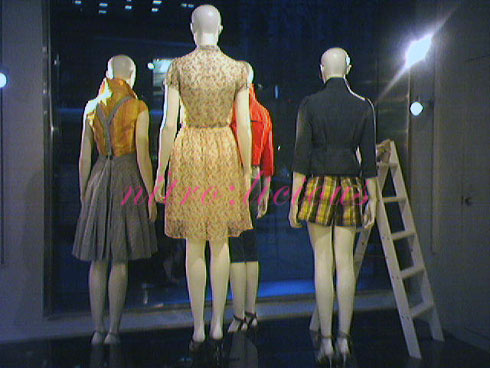 here's how it looks on haha…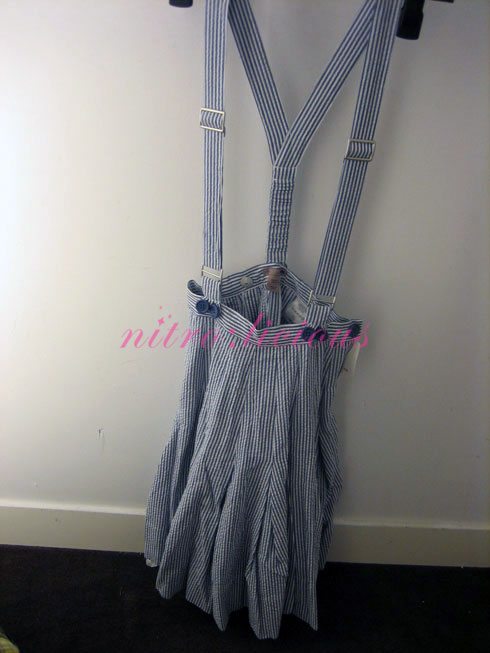 I bought this…but didn't try it yet…luv the suspenders…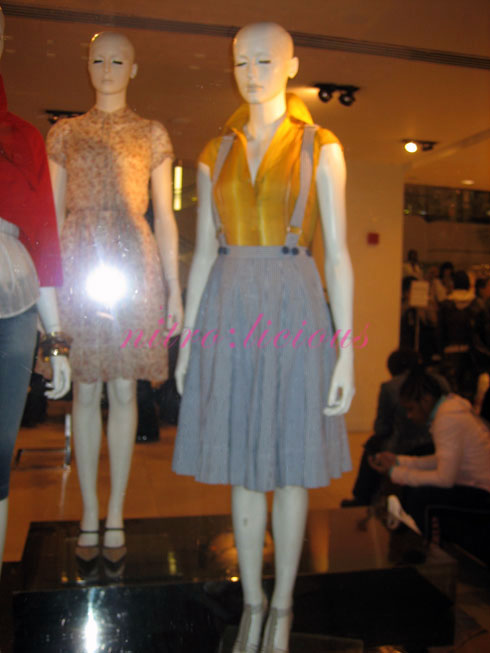 quite cute on the mannequin, except I dont like her top…I would just rock it with a white tee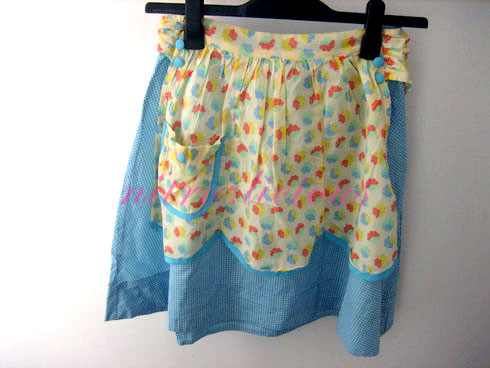 front – didn't get this, but thought it was cute so gurlz that like skirts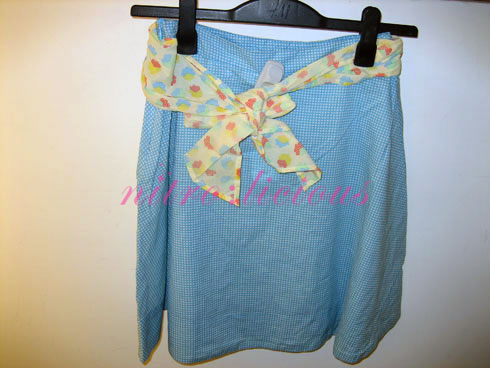 back – this skirt reminds me of those bakery gurlz haha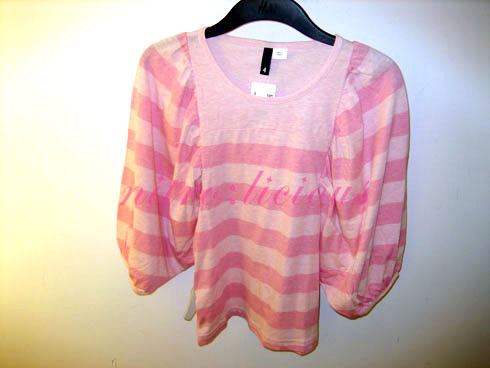 pink one released…even tho I got the green last time…itz too cute to pass…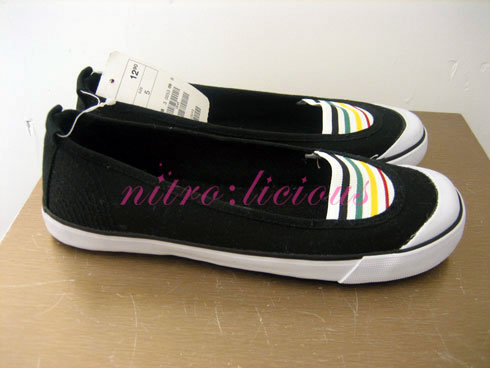 bought these flats…they look cute and I can wear them at work or walk my dogs with it haha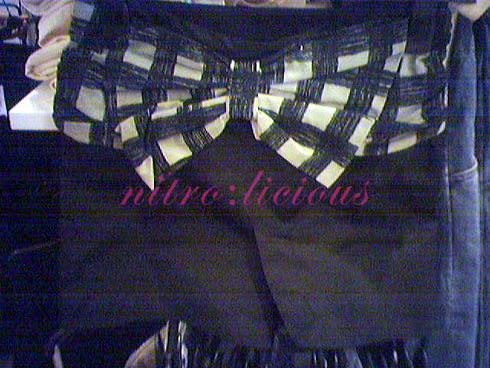 back of the skirt – sorry for the bad image, I was waiting to pay and saw it…couldn't take my dc out…so sidekick'd it…itz a damn cute skirt I'm tellin' ya…copped it

didn't buy this…but if you wanna 'get the look of Nicole Richie' for cheap…cop this…haha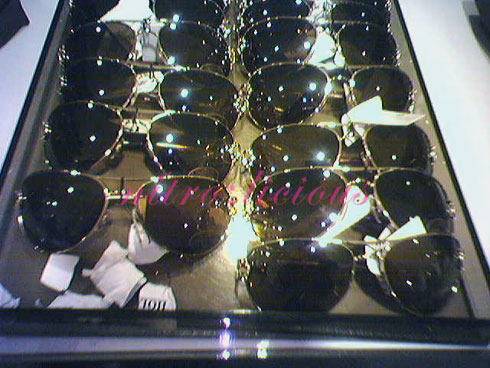 aviators – didn't cop it neither…but I like Ray Ban Aviators…
I was a good gurl yesterday…just copped 4 items…but I didn't get to try them on yet…let's see how many I keep after that…
Categories: h&m
Tags: