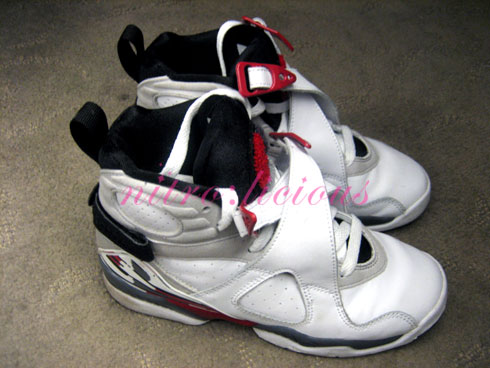 Nike Air Jordan Retro 8 – White/Red (Monday, 03.27.2006)
Damn, these are still crisp white haha it was my 2nd time rockin' them on yesterday. But I'm a sneakerlover so I try to keep them in good shape.
I wore them cuz I went to the Nets vs. Suns game at the Continental Airlines Arena yesterday. Thanks Tanley for the hookups! We was watching the game from the skybox with food and beverages catered (pics will be posted soon…i promise haha), what a nice experience.
Want these kickz…try to find them at kicksfinder.com
Categories: kicks
Tags: