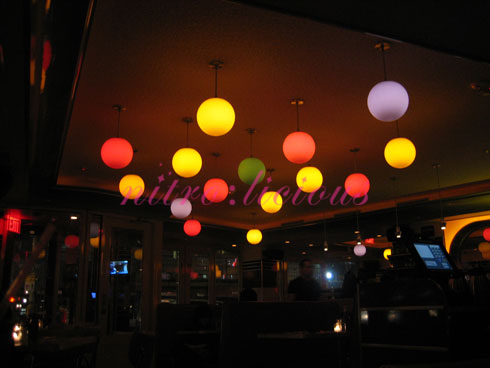 The Diner
44 9th Ave- At 14th St
New York, NY 10011
The Scene
This space shines with chrome and supple red booths under the ownership of brothers Mario and Sergio Riva (Candela) and Marc Packer (Tao, Rue 57). The corner locale catches plenty of Meatpacking traffic, a mix of polished gay and straight friends and dates, all aglow beneath suspended yellow and pink spheres.
Accidentally found this place…so glad I went in. I luv the food there, you guys should definitely check it out. Ain't nuttin' fancy but food is pretty dope.
Took pics of some of the food I ate there…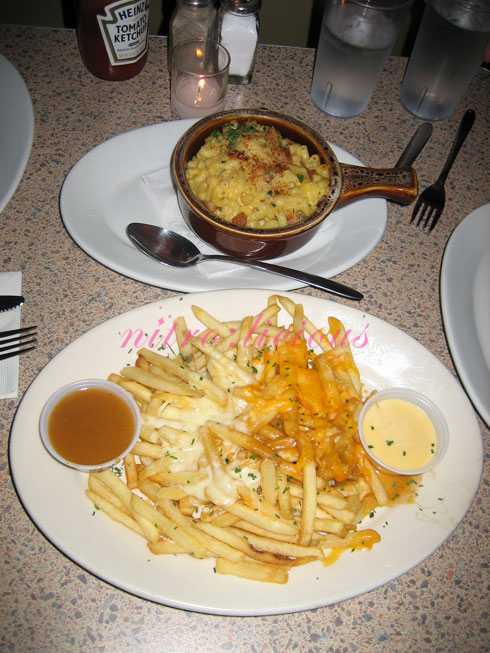 Macaroni & Cheese with Chorizo – it's not all that there but it satisfies the cravings nuttin' compared to the one's I had at ……. haha not tellin' ya till the next time I go. I promise I'l post pics so you can drool hahaha
Disco Fries (smothered in gravy & melted cheddar cheese & mozzarella) – this is the main reason I go there…OMG so DAMN GOOD…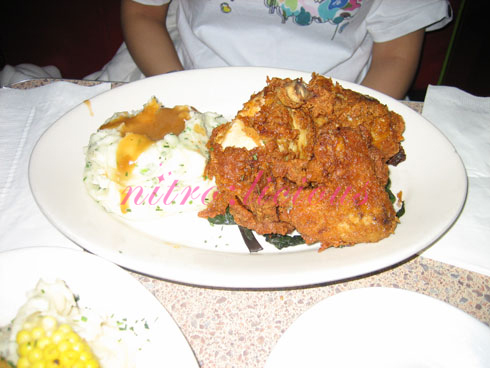 Southern Fried Chicken – Gotta luv the fried chicken and mash. I'm a southern food lover heehee (oops my shirt got in the pic)

Blackened Catfish – didn't like this too much…wouldn't get it again!
Categories: eats
Tags: