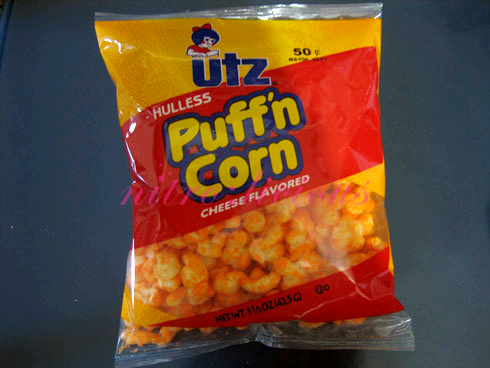 What was you thinkin'? My bro got me mad addicted to these Utz Hulless Puff'n Corn! So gooood…but mad fattening…watch out ladies!
It's so hard to find cuz itz always sold out. But I found 3 bags around my way last night…only 1 pack left on my table. Bite me hahaha!
Cop them online if you wanna taste of it: Utz Quality Food, Inc.
Categories: eats
Tags: