I'm addicted to Miss Kate Moss!!
Got a goodie bag after work yesterday…thanks…you know who you are! Consists of Supreme Kate Moss Tee, Rosary Tee & the cutest Nike SB Eire Socks. I ain't gonna wear them…they for display only, the box is dope too!
The tees are way too big, so I'm gonna cut the collar and make it an off the shoulder tee. Somehow figure a way to tighten the waist part so it's more defined and prolly gonna rock it with some tight black leggings with some flats. If I'm successful I'll post a pic haha.
Peep below for more pics…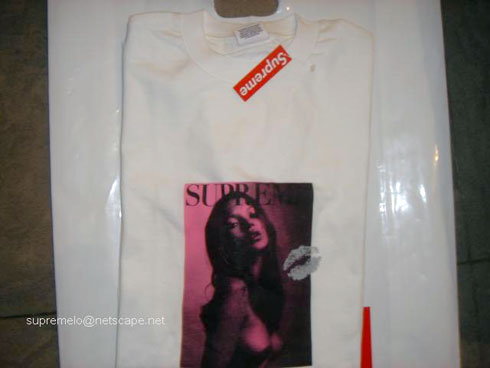 Supreme Kate Moss T-Shirt 2006

Nike SB Eire Socks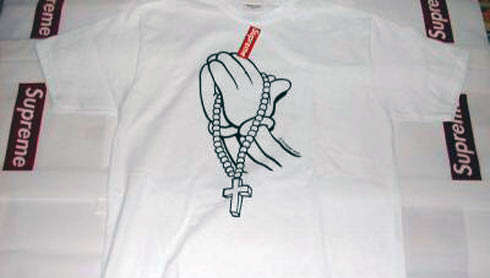 Supreme Rosary Tee 2006
Categories: fashion
Tags: